Kenya safari lodges. Safari lodges in Kenya. Luxury lodge accommodation in Kenya.
Habari Africa has partnered with luxury and mid-range safari lodges and safari camps in Kenya to bring all of the luxury and mid-range Kenya safari lodges to you our discerning traveller in one place.  For your Kenya vacation package, we invite you to choose from a range of Kenya honeymoon safari lodges, Kenya luxury safari lodge accommodation options and mid-range bugdet friendly lodges and camps in Kenya.
We have listed safari lodge options in all of Kenya's popular travel destinations including Masai Mara, Nakuru, Tsavo, Meru, Lake Victoria, Mombasa, Samburu, Mt Kenya, Amboseli, Nairobi etc. From the comfort of your own, cellphone, tablet, Ipad or PC, you choose a  Kenya safari lodge of your choice and we book it , at discounted rates, negotiated from the safari lodge, and safari camps owners using our mega-economies of scale.
We have a whole number of safari camps and tour lodges options including, but not limited to,Amboseli Serena safari lodge Kenya  ,Serena Mountain Lodge Kenya  , Mara Serena safari lodge Kenya  
Kilaguni Serena safari lodge Kenya  Loisaba lodge Kenya   Sweetwaters Tented Camp, Ol Pejeta Conservancy-Kenya  ,Governor's Camp Masai Mara Kenya  Little Governor's Camp Masai Mara Kenya    Loldia House Lake Naivasha Kenya  ,Mfangano Island Camp Lake Victoria Kenya and many much more.
Simply email us at This email address is being protected from spambots. You need JavaScript enabled to view it. and we shall do the reservations running around on your behalf.
In addition we provide self drive 4x4 cars for your dream self drive safari in Kenya. Not forgetting our inhouse Kenya safari holiday planning team who will design and ground handle for you the most memorable vacation holiday in Kenya, Africa's unrivalled safari destination.
ENQUIRE ABOUT A KENYA SAFARI HOLIDAY BY CLICKING HERE.
SELF DRIVE KENYA 4X4 CAR HIRE HERE.
Results 1 - 6 of 6
This Category · All Listings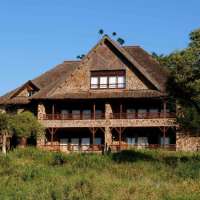 safari lodges kenya, kenya tours, kenya safaris, kenya safari accommodation, kenya safari lodges, kenya tour lodges, kilaguni safari lodge kenya. Kilaguni Serena Safari Lodge The first lodge ever to be built in a Kenyan National Park, Kilaguni Serena Safari Lodge is superbly situated in the lee of Mount Kilimanjaro, encircled by volcanic splendour, adjacent to a teeming water hole and daily visited by vast herds of elephant, buffalo and plains game. Inspirationally positioned so that ...
Read More...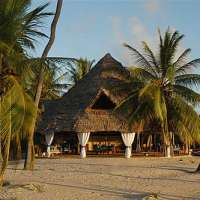 manda bay,manda island, lamu: A small boutique lodge located on the tip of an unspoiled, idyllic island where barefoot luxury meets chic simplicity. manda bay clientele: Whilst Manda Bay has a celebrity following, it is unpretentious and perfect for those looking for simple luxury combined with the exclusivity of a desert island. Popular amongst families, groups of friends and honeymooners. manda bay 'X'-FACTOR: Secluded location on Manda Island, exceptional water sports and hosting ...
Read More...
+256.392.897.704, +44.208.765.1058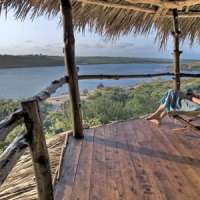 Tana lodges, northern kenya camps & lodges, kenya resorts & lodges, tana river safaris, holidays to tana kenya, safari holidays northern kenya>Delta Dunes Lodge>Tana River>Kenya Delta Dunes, "The Wild place by the Sea" is a lodge uniquely combining beach, river and bush to give you an unforgettable experience. Perched on top of miles of rolling rippling sand dunes with fabulous views overlooking the old delta of the Tana River on one side and the Indian Ocean on the other, alfresco accommoda ...
Read More...
+256.392.897.704, +44.208.765.1058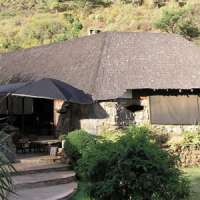 safari camps northern kenya, holidays northern kenya, vacation lodges north kenya, safaris northern kenya>Desert Rose>Mt Nyiru>Kenya Desert Rose is situated in the far North of Kenya, a small family hosted lodge nestled into the side of Mount Nyiru, offering breathtaking views over the Northern Frontier, Camel safaris,Incredible and unexploited Cultural experiences and Air Safaris Adventures to Lake Turkana. The swimming pool and the dining room, lounge and decks all have amazing views dow ...
Read More...
+256.392.897.704, +44.208.765.1058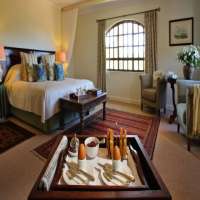 Hogmead>Langata Nairobi> Kenya, Luxury accommodation Nairobi> luxury hotels and lodges Nairobi Kenya>Hogmead>Langata Nairobi> Kenya LOCATION of Hogmead Langata – Nairobi. Hogmead is located on the border of the famous Hog Ranch,which is part of a larger Giraffe sanctuary in which 8 Rothschild giraffe reside. The hotel has easy access to both the domestic and International airports, Nairobi National Park, and many of the attractions on the Karen / Langata side of town. X-FACTOR of Hogmead ...
Read More...
+256.779.459.917, +44790.863.9450

Some important notes regarding our 2013 Rates: • At Tortilis Camp, Elephant Pepper Camp, Saruni Mara and Saruni Wild - the accommodation rates now include conservancy fees. • Child in 3rd bed - We have now introduced a separate [reduced] rate for children sharing a room or tent with their parents. • Child ages - Children aged 6 to 17 years (previously the maximum was 16 yrs), will now be charged child rates. • Kinondo Kwetu - Please note that both Ukunda and Mombasa airstrip ...
Read More...
Destination Options