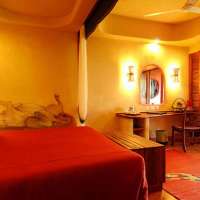 amboseli serena safari lodge, safari lodges kenya, kenya tours, safaris in kenya, safari lodges in amboseli national park, accommodation in amboseli national park kenya, amboseli serena safari lodge kenya. Amboseli Serena Safari Lodge Framed against the glorious backdrop of Africa's highest mountain, the magnificently beautiful Mount Kilimanjaro, surrounded by miles of rolling grasslands, patrolled by vast herds of elephant, shaded by the lush, feathered-green of an acacia grove and hugging ...
Read More...
+256.392.897.704 +44.790.863.9450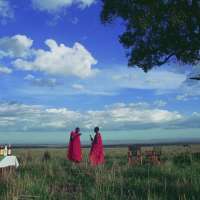 kenya vacation tours>luxury kenya safaris>short kenya holiday packages>african safari packages kenya>private holiday tours kenya>mara kenya great migration tours kenya>luxury kenya vacation packages Arrival JKA Arrive at Jomo Kenyatta International Airport where you will be met and transferred to the Boulevard Hotel for overnight accommodation Day 2. Amboseli Breakfast and assisted check out before driving to Namanga, the border between Kenya and Tanzania. Continuing to the East and ...
Read More...
+256.392.897.704 +44.790.863.9450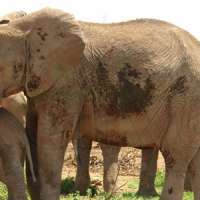 Amboseli National Park Amboseli is a land of giants. This is a place of wide dry plains, where the horizons stretch into the furthest distance and become one with the sky. Amboseli is renowned for its elephant populations and large herds, including some impressively tusked bulls are drawn to a series of large, lush swamplands. But the most impressive giant of all is Mt Kilimanjaro. Africa's largest mountain lies just over the border in Tanzania, but the most impressive views of its snow-ca ...
Read More...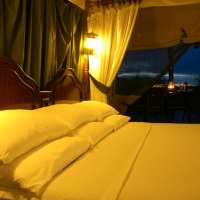 kenya vacation packages, vacation packages kenya, kenya short holidays, kenya amboseli short holiday Amboseli Flying safari Take in Eastern Africa's largest Elephant population as well as other big game admist the magnificent backdrop of the snow capped peaks of Mt. Kilimanjaro. This package includes 2 nights accommodation at Amboseli Serena, game drives and return air fares. The package includes: 2-nights full board accommodations. Return airfares including departure taxes. Return ai ...
Read More...
+256.392.897.704 +44.790.863.9450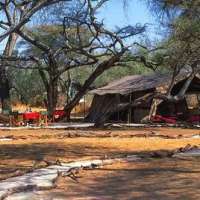 Amboseli Porini Camp is located within the exclusive Selenkay Conservancy, in the Amboseli eco-system, an important wildlife dispersal area and rangeland for wildlife moving out of Amboseli National park. The camp facilities include 9 spacious guest tents, comfortably furnished and with en suite bathrooms including shower, wash basin and flush toilet. Tents have solar-powered electric lighting. The camp is small and is on the lines of the traditional luxury safari camp, but with more comfort ...
Read More...
+256.392.897.704 +44.790.863.9450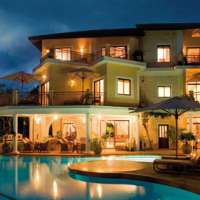 diani beach hotels, diani beach villas mombasa, mombasa hotels and villas, luxury hotels diani beach mombasa kenya. Right on the white sands of gorgeous Diani Beach, Afrochic dazzles with views of exotic, ancient dhows in full sail, her graceful curve of shoreline inviting walks in the warm shallows along the edge of the continent. Sweeping views of soft light on the Indian Ocean calm and refresh the world weary traveller. This stylish, intimate hotel on the very edge of the sea offers te ...
Read More...
+256.392.897.704 +44.790.863.9450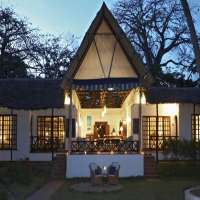 Diani beach cottages, accommodation diani beach, mombasa kenya, cottages & resorts diani beach kenya, vacations diani beach, holidays to diani beach kenya, mombasa resorts kenya>Asha Cottage>Diani Beach>Kenya Asha cottage is a sea-front family-run boutique hotel. Located in Diani Beach, on the South Coast of Kenya near Mombasa, Asha Cottage offers guests creature comforts, serenity and total privacy. Asha Cottage was built in the Swahili style on one acre of seafront property. Asha Cottage ...
Read More...
+256.392.897.704, +44.208.765.1058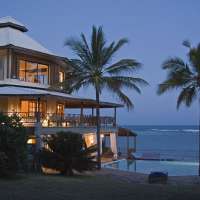 Diani beach villas, beach villas diani beach kenya, kenya beach resorts, diani luxury accommodation, luxury villas diani beach kenya>Alfajiri Villas>Diani Beach>Kenya Alfajiri Villas overlook the Indian Ocean and their elevated positions ensure privacy and stunning views. African Style villas where the theme is high Makuti roofs, ivory Danish floors, wooden beams, Lamu doors and impressive African and Far Eastern Artefacts. Most of the furniture is made on the property in the villa's worksh ...
Read More...
+256.392.897.704, +44.208.765.1058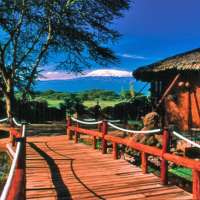 amboseli safari lodges kenya, kenya safari lodges, safari lodges in amboseli national park kenya, luxury safari camps amboseli kenya-sopa lodge amboseli kenya Sopa Lodge Amboseli Nestled in 190 acres of wooded Masai land, amboseli sopa lodge sits on the foot hills of Africa's highest mountain, Mt Kilimanjaro. Amboseli Sopa lodge is surrounded by mature wooded gardens with a variety of trees and plants. Different species of birds build their nests while monkeys with babies clinging under th ...
Read More...
+256.392.897.704, +44.208.765.1058

Aruba Mara has luxury tents very spacious ( 60 qm in total ) with a little bit of luxury for your special day, like honeymoon, anniversary day or because you like to enjoy a nice comfortable tent. From your private Veranda you can watch animals at the river while you relaxing on your sunbed. In the big sleeping room you find a comfortable King-size bed with matching Mosquitonet to the lovely decoration, as well a writing table, a wooden box for your personal belongings and a wardrobe for you ...
Read More...
+256.392.897.704 +44.790.863.9450
Destination Options