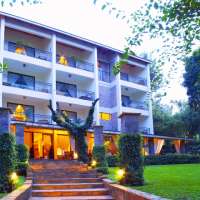 nairobi luxury accommodation, 5star hotels nairobi kenya, hotels & accommodation kenya, nairobi luxury hotels, palacina suites nairobi kenya. Palacina is ideally located within easy access to downtown Nairobi, the Central Business District, Shopping centers, hospitals and other urban amenities. Located in the tranquil gardens of the State House Valley, Palacina is the ideal venue for those who wish to be centrally located but away from the traffic and noise of Nairobi. Set amongst beautif ...
Read More...
+256.392.897.704 +44.790.863.9450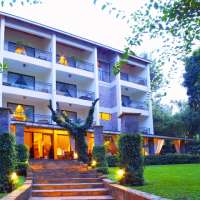 nairobi luxury apartments, nairobi serviced apartments, fully furnished apartments nairobi kenya, luxury serviced apartments nairobi kenya-palacina luxury apartments Lobby Living For weary travellers who have seen many a hotel room, Palacina is a breath of fresh air. Offering all the luxuries of a five star boutique hotel combined with personalized service,a relaxed atmosphere and great attention to detail. As a family owned and run hotel, the emphasis is on making guests feel at ho ...
Read More...
+256.392.897.704 +44.790.863.9450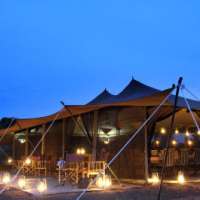 Porini Lion Camp is located in the exclusive 20,000 acre Olare Orok Conservancy. This expansive conservancy, which borders the Masai Mara Game Reserve is home to an abundance of animals including the Big Cats for which the Mara is famous. Lion Porini Camp The Camp is situated along the banks of the Ntiakatiak River, a seasonal river with some permanent hippo pools near the camp. With 10 luxury guest tents the camp is very exclusive, giving you a real 'in the bush' experience. The tents a ...
Read More...
+256.392.897.704 +44.790.863.9450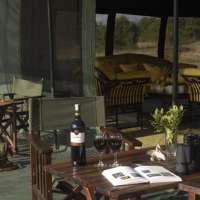 Porini Rhino Camp is located in Ol Pejeta Conservancy a 90,000 acre wildlife conservancy situated between the foot hills of the Aberdares and the magnificent snowcapped Mount Kenya. Ol Pejeta Conservancy boasts an astounding variety of animals including all the "Big Five" (the endangered black rhino, leopard, elephant, buffalo and lion) as well a sanctuary for rescued chimpanzees and also incorporates the smaller Sweetwaters Game Reserve. The combination of amazing wildlife and stunning ...
Read More...
+256.392.897.704 +44.790.863.9450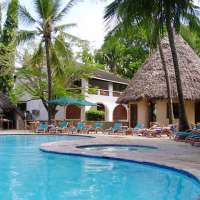 galu beach villas, beach resorts galu, mombasa beach houses, beach resorts mombasa kenya, safaris galu beach kenya, mombasa holiday villas kenya>Pinewood Village Beach Resort>Galu Beach>Kenya Pinewood Village Beach Resort is situated on the beautifully secluded mile-long sands at Galu Beach, you'll be about 25 miles south of Mombasa and about 1 hour from the airport. PINEWOOD VILLAGE is a boutique hotel, where natural beauty and inspired design converge to create the perfect romantic desti ...
Read More...
+256.392.897.704, +44.208.765.1058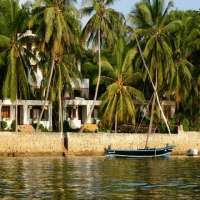 Lamu holiday accommodation, safaris to lamu kenya, lamu island resorts, safaris to lamu kenya, vacations mombasa kenya,mombasa resorts lamu kenya>peponi hotel Lamu island resort>Kenya. Peponi is a small hotel on the serene island of Lamu, in the Indian Ocean off the coast of Kenya. Peponi hotel is a small and personal, it is the perfect chilling out spot after a safari or a hide away holiday from the hassle and bustle of modern fast life. Lamu Town, Island and Archipelago lies just south o ...
Read More...
+256.392.897.704, +44.208.765.1058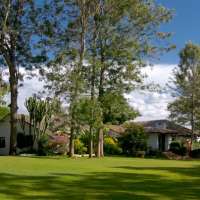 Plantation Lodge Tanzania, safaris in tanzania, lodges accommodation ngorongoro/Lake Manyara tanzania, luxury vacation holiday packages tanzania-Plantation Lodge The lodge's location promises maximum safari enjoyment: a stone's throw from the entrance to the Ngorongoro Conservation Area, a short hop from the Tarangire and Lake Manyara national parks, and just a short journey from the Serengeti. The Ngorongoro Conservation Area starts just 20 minutes by car from Plantation Lodge. After a dr ...
Read More...
+256.392.897.704 +44.790.863.9450
Destination Options