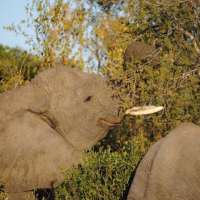 Amakhala Game Reserve is a 40 minute drive from Port Elizabeth. The reserve began in 1999 as a joint conservation venture with six independently owned lodges, each managed by the descendants of the original families who arrived with the British settlers of 1820. This is a unique conservation initiative that allows animals to be re-introduced to the area where they once roamed freely and so making a contribution to nature conservation . We feature three lodges – all offering 'home-fromhome' ...
Read More...
+256.392.897.704, +44.790.863.9450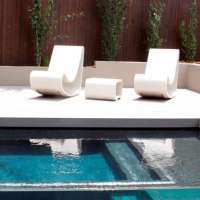 Alpine Attitude, Pretoria, Pretoria Hotels, Budget hotels Pretoria, South Africa
Situated in the heart of Pretoria, South Africa, Alpine Attitude offers discerning visitors the very best of sustainable African hospitality. Here, you're able to explore South Africa's capital city and economic hub in unsurpassed style. The architecture Alpine Attitude's novel architecture and décor sets it apart from other hotels. The concept encompasses creations by award-winning local artists, combined with intensely modern lines and contemporary décor. The striking white tree entrance f ...
Read More...
+256.392.897.704 +44.790.863.9450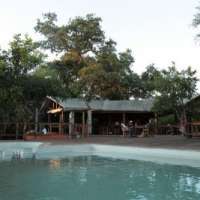 Amuka Safari Lodge, Ziwa Rhino Sanctuary, Ziwa Rhino Sanctuary safari lodges, Ziwa Rhino Sanctuary, accommodation, Uganda
Amuka Lodge is located two and a half hours from Kampala and seventy kilometres from Murchison falls National Park. It's located in the centre f the world-renowned, Rhino Sanctuary where Uganda's only Rhinos can be tracked. The entire main lodge has been handcrafted with recovered age-old mahogany that was sourced from a redudant sawmill frm Budongo forest giving the lodge that old atmosphere and authenticity. For complete privacy t be enjoyed by the guests, the natural surroundings have ...
Read More...
+256.392.897.704, +44.790.863.9450

Mountain Klimanjaro tour packages, Mountain Kilimanjaro climbing package, Tanzania safari packages
DAY 1: Arrival at Kilimanjaro airport and picked up to the hotel for dinner and overnight. DAY 2:MARANGU GATE- MANDARA HUT (2700M) After breakfast, your guide will check up all your climbing gear and you will have a briefing. Then with picnic lunch from your hotel at moshi transfer to marangu gate (1980m)for registration then walking pole pole through rainforest to Mandara Hut for about 4hours then dinner and overnight Mandara hut. DAY 3: MANDARA HUT(2700M ASL)-HOROMBO HUT(3720M ASL) Br ...
Read More...
+256.392.897.704, +44.790.863.9450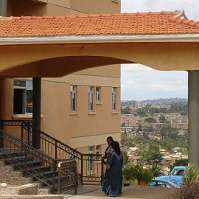 Furnished apartments Bugolobi, Bugolobi Furnished Apartments Mutungo, Conference facilities Bugolobi/Mutungo, Uganda
Afrique suites, is an inter-continental / transnational hotel/apartments and have no bias, partiality or leaning towards any specific culture or cuisine. Since we are in Africa, we intend to focus on and specialize in all African flavor aspects and ethnicity, which include: cuisine, design/cultural traditions and customs from all over Africa whilst still providing and catering for the needs of the international client. Afrique Suites targets international travelers be it for business or pl ...
Read More...
+256.392.897.704 +44.790.863.9450

Diving Diving packages mozambique, Diving packages mozambique, mozambique diving packages, Mozambique
Mozambique Voyages offers an exclusive Mozambique Dive Package... The direct access to the sea, the closeness of the continental shelf and the undiscovered sites make Nuarro Beach Lodge a perfect diving location. Nuarro's protected bay allows for a variety of shore dives on their wall and five pinnacles. The activity centre has a fully equipped dive centre that has a variety of dive gear and tanks available. Experienced dive instructors host Padi Dive courses and can accommodate all l ...
Read More...
+256.392.897.704 +44.790.863.9450

Aruba Mara Safari Lodge, Masai Mara Safari lodges, Luxury safari lodges Masai Mara, Kenya
Aruba Mara has luxury tents very spacious ( 60 qm in total ) with a little bit of luxury for your special day, like honeymoon, anniversary day or because you like to enjoy a nice comfortable tent. From your private Veranda you can watch animals at the river while you relaxing on your sunbed. In the big sleeping room you find a comfortable King-size bed with matching Mosquitonet to the lovely decoration, as well a writing table, a wooden box for your personal belongings and a wardrobe for you ...
Read More...
+256.392.897.704 +44.790.863.9450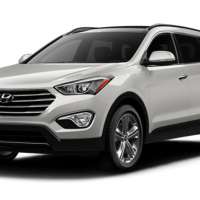 Zambia, Lusaka, Lusaka, Zambia
Search, compare and book your highly competitive and low cost rentals in Zambia online with Habari Africa. Provided on self drive or with driver is this Hyundai Sante Fe, a 3 row cross over SUV with a long wheel base, standard front wheel drive, optional all wheel drive, fuel economy, powerful engines, air conditioned and has a passenger capacity of 6-7 people with enough space for their luggage. The Sante Fe's all round performance makes it an excellent vehicle option for hire to attend conf ...
Read More...

Akwasidae Festival Ghana, Ghana Festivals, Ghana
Akwasidae/Awukudae Festival In the Ashanti calendar certain days each year are set aside for a very special celebration at the Royal Palace in Kumasi and this traditional ceremony takes place in one of the last African Kingdoms which has maintained its ancient rituals still alive. During this celebration, the King sits under a spectacular colorful umbrella, is adorned in vivid cloth and massive centuries old jewelry (Ashanti gold jewelry and masks are considered masterpieces of African ar ...
Read More...
+256.392.897.704, +44.790.863.9450
Destination Options