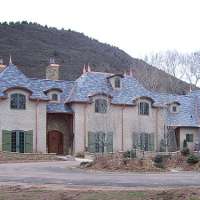 Credo Hotel, Butare Kigali Rwanda, Kigali Rwanda Hotels, Kigali Rwanda accommodation, Rwanda
Credo Hotel is a four star hotel found in Butare Rwanda. The Rwanda National Museum is located only 200m from Credo Hotel and the former King's Palace-Urukali which is 30 km away. Butare is found on the route to the Nyungwe National Park which is a popular travel destination for chimp tracking, colobus monkey trekking, birding, canopy walks etc. This makes it convinient for guests travelling to Nyungwe forest.
+256.392.897.704 +44.790.863.9450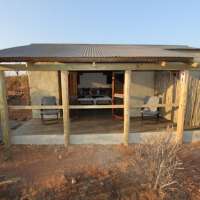 Chobe Elephant Camp, Botswana, Chobe safari lodges, Botswana, Botswana Safari lodges, Chobe river., Botswana
Chobe Elephant Camp, is located high on the edge of a rocky ridge overlooking the famous Chobe River is the newly developed Chobe Elephant Camp. The uniquely designed lodge has been built to take advantage of the incredible views overlooking the sweeping floodplains while offering a comfortable refuge from the harsh African conditions. The lodge is accessible by air via Kasane, Victoria Falls or Livingstone Airports or by road from Savuti, Caprivi or Kasane the lodge is ideally positioned to ...
Read More...
+256.392.897.704 +44.790.863.9450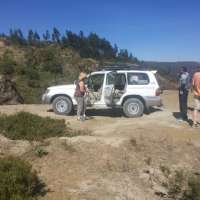 Ethiopia, Addis Ababa, Addis Ababa, Ethiopia
If you're searching for cheap, budget and low cost 4x4 rentals in Ethiopia, then search no further, we have available for hire at the most competitive rates and quotes a Toyota Land Cruiser 4x4. This vehicle can be offered with a driver at the most affordable and non obligatory rental quotes and it comes fully insured, unlimited mileage basis, 3rd party liability claim and the price we quote for your rental includes no hidden extra costs. The Toyota Land Cruiser 4x4 enables on road and off ro ...
Read More...
Mob: +256-782 014 207, UK: +44 790 863 9450, UK Land line: +44 208 765 1058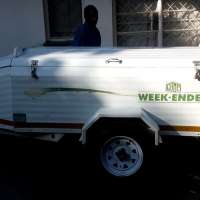 Book your cheap, affordable and surprisingly low cost camping safari vehicles online with us at great rental rates. We offer tailor made self drive and guided camping safaris in Zambia and ensure that we provide you with the perfect rental to meet your safari requirements for an epic camping safari experience. Contact us for your discounted long term camping safari vehicle hire, budget or luxury safari camp accommodation and camping equipment. For a memorable camping trip, we provide you with ...
Read More...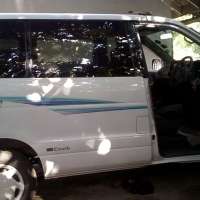 Zambia, Lusaka, Lusaka, Zambia
Available for hire at the most competitive and unbeatable rental rates in Zambia, is this Toyota Liteace Noah 4x4 suitable for family trips, group hire, Lusaka city travels and safari travel to Livingstone, Ndola, North Luangwa National park, Kasama, Mana pools Victoria Falls, Mpika, Chingola, Samfya and South Luangwa. The Toyota Liteace Noah 4wd rental can be offered either on self drive or with driver at surprisingly low affordable car hire rates. The following are the vehicle specificatio ...
Read More...
Destination Options