Maasai Wilderness Conservation Trust News 10th October 2012 Dear Friends and Supporters, MWCT has been working on many projects recently, and we wanted to share some of them with you and give an update on the important work we're able to continue thanks to your help. This newsletter covers the recent months, which have been eventful ones for all three of MWCT's main programs. In other important news, our blog is once again being updated regularly! Check us out and subscribe at maasaiw ...
Read More...
+256.782.014.207 OR +256.392.897.704 OR +44790.863.9450.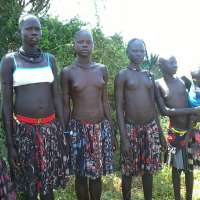 mundari villages safari south sudan, south sudan tours, tours and safaris south sudan, south sudan
Mundari Villages-Photo Expedition 7 Day Two special dates are offered in January to photograph the Mundari People around the village of Terakeka on the west bank of the Nile River, north of Juba. Limited to 8 people per tour group. The Mundari people have adhered to their tribal customs, manner of dress (or lack of), cattle culture and language due to their isolation. They plant sorghum, corn and peanuts. The Mundari exist on both sides of the Nile River, north of Juba, however those on the ...
Read More...
+256.392.897.704, +44.208.765.1058

Massinga Beach Resort, Mozambique, Mozambique Beach Resorts, Honeymoon vacation Mozambique, Mozambique
Luxury beach lodge is an Independent, Owner-run located on 100ha Massinga Beach Estate. 1,3kms of pristine beach. It's 7 - 8 hours driving time from Maputo. Tar road suitable for sedan on EN1 north to Massinga. Last 14kms 4x4 only; secure parking available. Accommodation 16 OCEAN FRONT DELUXE ROOMS Spacious en suite with a 180̊sea view, front deck, private splash pool, sun loungers; extra length king-bed, luxury linen, wrap around mosquito net curtain, bath robe, slippers, room safe, ...
Read More...
+256.392.897.704 +44.790.863.9450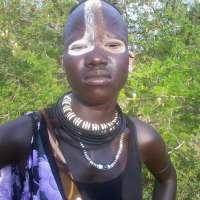 SOUTH Sudan safaris, Mundari village safaris, South sudan culture tours, South Sudan
CULTURAL TOUR OF THE MUNDARI VILLAGE SOUTH SUDAN The Mundari are a small ethnic group of South Sudan and one of the Nilotic people. They are composed of cattle herders and Agriculturalists and are part of other tribal Linage of Karo people which also include Bari, Pojulu, Kakwa, Kuku and Nyangwara. The Mundari, traditional lands are located 75 kilometers north of Juba the capital of South Sudan and are central on the town of Terekeka i ...
Read More...
+256.392.897.704, +44.208.765.1058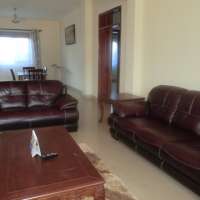 furnished apartments Muyenga, Muyenga fully furnished apartments, Kampala Furnished apartments, Uganda
Mwanga Apartments are fully furnished found in Muyenga. There are one bedroom and two bedroom apartments. The two bedroom has two bathrooms with masters en-suite. They all have a spasious sitting lounge, dining and big kitchen. The kitchen is fully equipped and all the cutlery is also provided. The dining area has a well set up 6 seater dining. The siting lounge has a set of comfortable sofa set, coffee table and a flat screen. The bedroom has well fitted wadrobes, beds with beddin ...
Read More...
+256.392.897.704 +44.790.863.9450

Mozambique Maputo city tour, Gorongosa National Park packages, Mozambique Tour packages, Mozambique
Gorongosa National Park tour mozambique. Have a private safari visit mozambique National parks DAY 1 Fly from Johannesburg OR Tambo International Airport to Maputo Airport* Air Mozambique flies daily between Johannesburg and Maputo. Meet & greet and road transfer to hotel A short escorted road transfer from the airport to hotel. Overnight at Hotel Cardoso Stay includes: Return airport transfers; Accommodation in a sea facing room; Breakfast daily. DAY 2 Maputo city tour Morning & a ...
Read More...
+256.392.897.704 +44.790.863.9450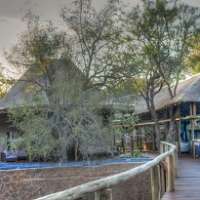 Moditlo River Lodge, Safari Lodges South Africa, South Africa luxury safari lodges, South Africa
Moditlo means an elephant's place. The spirit of this unique and gentle animal echoes the extraordinary experience that awaits you when entering the 36.000 acres Private Blue Canyon Conservancy, a a fewx This new Lodge is built in a very modern contemporary style, yet it resembles traditional bush living. It offers guests a private retreat, hidden away in the African bush where man and the Big 5 meet. The Lodge offers 16 luxurious rooms, 4 twin and 12 double, comprising of a bath tub and s ...
Read More...
+256.392.897.704, +44.790.863.9450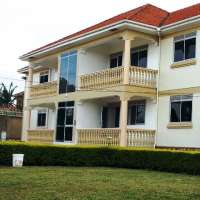 Muyenga fully furnished Apartments, Long term rentals furnished Muyenga Kampala, Serviced Apartments Muyenga Uganda. Muyenga Serviced Apartments located in Muyenga Bukasa, after the famous Kabalagala town, near Lake Victoria. The apartments are located in a quite secure neighborhood. They are four apartments, and each apartments has two bedrooms. The apartments are constructed in a modern up-to-date style, and furnished in an elegant cozy way. In ever apartment there is a furnished sitting ...
Read More...
+256.392.897.704, +44.790.863.9450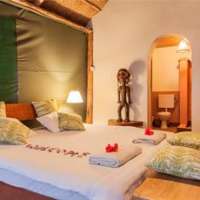 Lake Mutanda Resort, Mgahinga National Park Safari Lodges, Accommodation Lake Mutanda, Bwindi Impenetrable National Park Safari Lodges Mutanda Lake Resort set on 3.5 acres of private land, a peninsular extending into the Lake Mutanda. The lovely resort has an ambiance that entertains the guests with the backdrop of Rwanda and Democratic Republic of Congo volcanoes and the stunning Islands surrounding Lake Mutanda. The Resort has comfortable accommodation built on Lake Mutanda between Bwind ...
Read More...
+256.392.897.704, +44.790.863.9450

Marafiki Safari Lodge Queen Elizabeth National Park, Queen Elizabeth National Park Bugdet accommodation Marafiki Lodge set up using eco-friendly local materials like the eucalyptus poles, grass and finished with a touch of canvas and wooden floors. These luxury bandas give guests a sense of privacy, with great views right from their rooms. There are bandas and tents. Guests staying in the bandas, have en-suites rooms, with open-air showers to have a jungle feeling and experience. There ar ...
Read More...
Destination Options