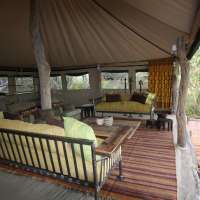 Sango Safari Camp, Moremi Game Reserve, Botswana, Khwai River accommodation, Botswana, Safari lodges, Moremi Game Reserve Botswana, Botswana
Sango safari camp, Moremi Game reserve safari lodges and accommdation Khawi River Botswana. Sango Safari Camp is nestled in the shade of the trees overlooking the Khwai River. Situated on the outskirts of the traditional village of Khwai and on the border of Moremi Game Reserve, the camp offers guests the perfect base from which to explore the wildlife and culture of this unique habitat. This intimate safari camp is named for the Sango Family, some of the original inhabitants of the Khwai ...
Read More...
+44 790.863.9450, +256.779.459.1917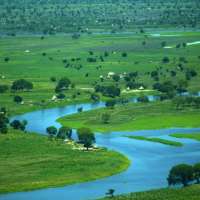 safari south sudan, safari packages south sudan, tribal peoples south sudan tours, South Sudan
Safari south sudan> tribal people south sudan, cultural village safaris in South Sudan> South Sudan migration safaris> safari holiday South Sudan 13 Day itinerary Day 1 JUBA / RAINBOW HOTEL OR SIMILAR Today you arrive in Juba where you are met by your guide and transferred to the Rainbow Hotel. Remainder of the evening is at your leisure. Day 2-4 BANDINGALO NATIONAL PARK / CAMPING Early on the morning of Day 2 you depart the Rainbow Hotel and head east towards Bandingalo National ...
Read More...
+256.392.897.704, +44.790.863.9450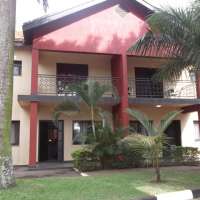 Kololo furnished Apartments, Fully furnished Apartments Kololo, Kampala furnished Apartments, Uganda
Kololo Speke Apartments are fully furnished one and two bedroom apartments. The one bedroom is furnished and equipped to cater for two persons, where as a three bedroom can occupy up to 6 persons. All the apartments are beautifully furnished, the kitchens are well equipped too. In the three bedroom apartments, the bedroom are located upstairs and each bedroom has it's own bathroom en-suite, the master bedroom has a balcony. All the bedrooms also have well fitted big wardrobes. The apartme ...
Read More...
+256.392.897.704 +44.790.863.9450

Surma Trekking 15 Days Surma trekking tour packages Ethiopia, Ethiopia tour packages, tailor made tours Ethiopia, Ethiopia tours, luxury tour packages Ethiopia, cheap tour packages Ethiopia, Title- Surma trekking and Omo valley Tour Code-SETT Mode of transportation-Drive (land cruiser) Duration-15 Days and 14 Nights Attractions highlight- Addis Ababa, Stunning Scenery, Mountains National Park, adventure, wild life, tribes, nature, Omo River, body adornment and much more. Da ...
Read More...
+256.782.014.207 OR +256.392.897.704 OR +44790.863.9450.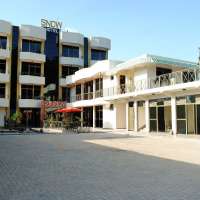 Snow Hotel Musanze Rwanda, Rwanda Hotels, Accommodation In Musanze Rwanda, Budget Hotels Musanze Rwanda. Snow Hotel found in Musanze district the Northern province of Rwanda and is 20kms from Volcano National Park. The hotel has got what a guest requires to feel like there are at home . Snow Hotel offers Accommodation , Meeting & Conference room services, bar and restaurant. There are suites, single, double and VIP rooms. All the rooms are beautifully set up with modern furniture and bed ...
Read More...
+256.392.897.704 +44.790.863.9450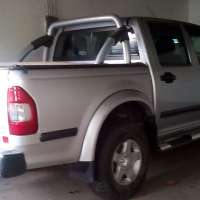 Zambia, Lusaka, Lusaka, Zambia
Reserve a 4x2 van that is air conditioned, has manual transmission, power steering, front seat belts, Audio CD, powerful diesel engines offered at the most affordable and competitive rates. This van ascertains seamless off terrain travel to Zambia amazing destinations such as South Luangwa National Park, Lower Zambezi River-a perfect place for camping trips, boat cruises and fishing, also check out the amazing and spectacular Victoria Falls one of the largest waterfalls in the world for your ult ...
Read More...
Mob: +256-782 014 207, UK: +44 790 863 9450, UK Land line: +44 208 765 1058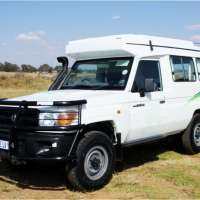 Zambia, Lusaka, Lusaka, Zambia
Rent a fully equipped or unequipped Toyota Land Cruiser 4x4 with a powerful diesel/petrol engine, Manual/Automatic transmission, fuel economy, air conditioned, 3-4 passenger capacity, enough load space for luggage, power steering, spacious, comfortable, complete camper design and is ideal for on and off road performance. This 4x4 Toyota Land Cruiser can be provided on self drive at the most economical and budget friendly daily rental rates offering you the flexibility to explore all the Zambi ...
Read More...

Self drive rental Uganda. We have a fleet of 4x4 vehicles for self drive in all areas of Uganda at very affordable rates. You can have to start your journey in Uganda and finish in any East African Country Our vehicles will maneuver any National park and on any road in Uganda Murchison Falls National Park Self drive safari Queen Elizabeth National Self drive Safari Kibale National Park Self drive Safari Self Drive Safari Bwindi Impenetrable National Park Our vehicles can suit a ...
Read More...

Self Drive rental Kenya, Nairobi Self drive rentals, Self drive Safaris Kenya, Masai Mara Self drive safaris, Tsavo National Park Self drive safaris, Amboseli National Park Self drive safaris, Aberdare National Park Self drive Safaris, Lake Naivasha Self drive safaris, Self drive rental Mount Kenya National Park. For all self drive rentals to any location in Kenya come to Habari Africa for the best deals. For any 4x4s that suit any travelers' needs, Habari Travels is the best option. Ou ...
Read More...

Contact us for all your car rental needs in Tanzania. We cater for all kinds of travelers, what need you may have. We offer both self drive and car rental with drivers
Destination Options