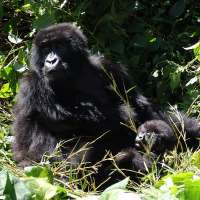 virunga national park, ruhengeri, rwanda
Parc National des Volcans - PNV protects the Rwandan side of the Virunga volcanoes, a range of six extinct and 3 live volcanoes which border Uganda, Rwanda and DRC. The highest peak ,Karisimbi reaches 4,507m. The volcanoes shelter some of the last remaining mountain gorillas of the world and are renowned for the work of the famous American primatologist Dian Fossey. With some of the most breathtaking scenery of Africa, Parc National des Volcans now hosts a range of activities including a num ...
Read More...
+256.392.897.704 +44.790.863.9450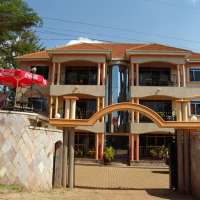 lower muyenga, kampala, kampala, uganda
Vamigo apartments kampala uganda, apartments in muyenga kampala, muyenga serviced apartments. Vamigo fully furnished and serviced apartments are located in muyenga an upmarket leafy surburb in Kampala. If you are on business, or holiday in kampala, and you need a short term vacation rental optionen, away from the hotels, these are the apartments for you. the apartments are competitively priced, fully furnished, serviced daily, and located in a gated secure compound in a very safe part of k ...
Read More...
+256.392.897.704 +44.790.863.9450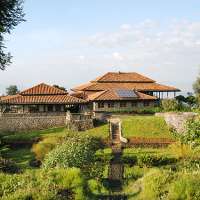 virunga lodge volcanoes national park rwanda, ruhengeri safari lodges>virunga lodges volacnoes national park rwanda, virunga lodge, pnv virunga rwanda, rwanda
Virunga lodge PNV rwanda,safari lodges in rwanda, virunga safari lodge, luxury safari lodge accommodation in rwanda, Virunga lodge Parc National des Volcans The magnificent Virunga Lodge, set on a stunning hillside, has 8 bandas with a panoramic view of the Virunga volcanoes and the lakes Ruhondo and Bulera. The terraced gardens on this high ridge are now well established, with a magical sunken paradise garden as their focal point. Aside from gorilla tracking, clients can climb a volc ...
Read More...
+256.392.897.704 +44.790.863.9450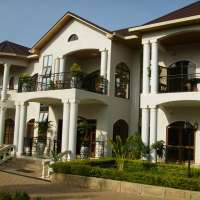 Royale Villas Kigali, Kigali, Kigali, Rwanda
Villas Kigali. Luxury serviced accommodation in an upmarket leafy suburb of Kigali Rwanda. Villas, the perfect business and leisure traveller's choice in Kigali Rwanda. villas is the perfect choice for family vacations, romantic getaways, or any type of leisure or corporate holiday. Royale Villas Kigali are located on the top of nyarutarama hill,the number one luxury residential suburb in Kigali, with wonderful views of kigali's surrounding mountains,7km from kigali international airport,7 ...
Read More...
+256.392.897.704 +44.790.863.9450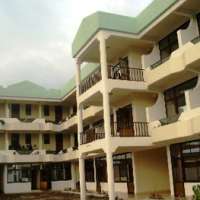 Virunga Hotel Ruhengeri, Ruhengeri, Ruhengeri, Rwanda
Accommodtion in Ruhengeri,hotels in ruhengeri, Virunga hotels,cheap accommodation in Virunga. VIRUNGA HOTEL, is a hotel located in the Northern Province of Rwanda, in Musanze District, 85km from Kigali and 25km from the Ugandan border. Virunga Hotel is only about 15 Minutes drive from the Volcanoes National Park, home of the famous Mountain Gorillas. The Hotel has 25 self-contained Modern rooms fully equipped with Satellite TV, Internet access, a fridge for your refreshment and an exte ...
Read More...
+256.392.897.704 +44.790.863.9450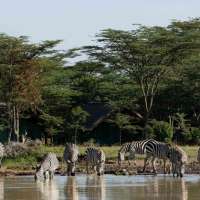 Nairobi, Nairobi, Nairobi, Kenya
kenya safaris, kenya vacation packages, kenya game safaris, kenya holidays, kenya safaris,kenya birds, masaai mara kenya, kenya travel A classic mobile safari in Kenya is all about freedom and choice - how you want to spend your days and where. East Africa is the jewel in Africa's crown, nowhere else can you experience such scale and diversity with snow-capped mountains, equatorial bush, and open savannah plains; tropical rainforests, desert and dunes, hot springs, volcanic lakes, Indian-ocea ...
Read More...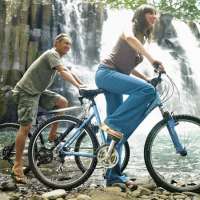 durban short vacations>Valley of 1000 Hills Durban, Durban city tour packages>holidays durban, tours of durban city>short vacations holiday durban, South Africa
Durban city tours>package holidays durban>short vacations durban>1 day tours durban. Operates: Daily from Durban 08.30 Duration: 3 - 4 hrs Includes: Transportation & guiding in private vehicle, sightseeing and entrance fees as per itinerary. Notes: Minimum 2 passengers Escape from civilization and allow us to heighten your senses and increase your awe at the true splendor of Mother Nature's canvas and palette. We journey inland through small villages and gentle rolling countryside whic ...
Read More...
+256.392.897.704 +44.790.863.9450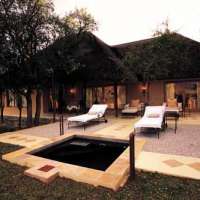 villa mushara etosha national park namibia, etosha national park, namibia, namibia
villa mushara etosha national park, accommodation near etosha national park namibia, lodges etosha national park, villas and safari camps etosha national park namibia, villa mushara namibia Welcome to Villa Mushara Villa Mushara is situated a mere 8 kilometers from the Von Lindequist gate of the world famous Etosha National Park, thus allowing the best of both worlds. The rugged harsh wilderness of Etosha combined with the exquisite accommodation and cuisine of Villa Mushara offers a st ...
Read More...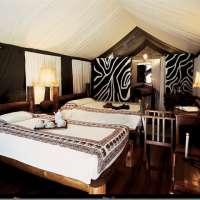 Vuma Hills Tented Camp>Mikumi Tanzania, Vuma Hills>Mikumi National Park, Vuma Hills Tented Camp>Mikumi Tanzania, Tanzania
safari camps mikumi national park, vuma hills camps, safaris to mikumi tanzania, holiday camps mikumi tanzania, Vuma Hills Tented Camp>Mikumi Tanzania Vuma Hills Tented Camp is built up on the hills overlooking the plain. The tents are shaded by woodland, although the animals do still wander through. The spacious tents are dotted around the restaurant, bar and swimming pool. The evenings are lit up with a brazier and the chance to see the 5 resident honey badgers, civit cats, genet cards ...
Read More...
+256.392.897.704, +44.790.863.9450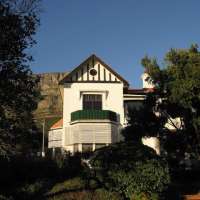 Villa Lutz Guest House Cape Town, Cape Town, Cape Town- South Africa, South Africa
Villa Lutz Guest House Cape Town,Guest Houses in Cape Town South Africa, luxury hotels cape town soth africa, tours and travel packages cape town south africa,South Africa luxury hotels, luxury hotels & accommodation Capetown south africa, hotels Cape town south africa, luxury accommodation Capetown south, City Lodges and guest houses Capetown, South Africa Capetown Tours and Travel packages, City Hotels Capetown South Africa, accommodation capetown South Africa. It is a 10 minutes walk fro ...
Read More...
+256.392.897.704 +44.790.863.9450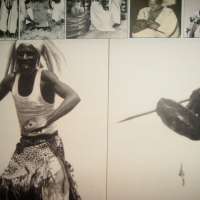 Visit Rwanda, 11 days, Tour packages Rwanda, 11 days, Rwanda safari packages, Rwanda
Day 1 Departing from Kigali you will be welcomed by your expert guide who will provide knowledge and assistance throughout your safari. Your journey takes you through the beautiful terraced hills that characterise much of Rwanda's landscape. Climbing gradually to the base of the spectacular volcanoes of the Virunga range, the 5 nearest peaks rising high above the verdant countryside, you arrive at Kinigi Guest House O/N: Kinigi Guest House BB basis. Day 2 There is much to explore here ...
Read More...
+256.392.897.704 +44.790.863.9450

Safari Lodges Volcanoes National Park, Villa Gorilla Boutique Hotel Volcanoes National Park, Kinigi Guest Houses. Villa Gorilla Boutique Hotels, is a boutique hotel in Volcanoes National Park, accommodation option where one can relax before and after their gorilla trek or tour at Volcanoes National Park. The Boutique Hotel is about 2 hours drive from Kigali international airport and 5 minutes form the park headquarters. Villa Gorilla is a luxury convenient hotel, a home away from home off ...
Read More...
+256.392.897.704, +44.790.863.9450
Destination Options