Kigali Rwanda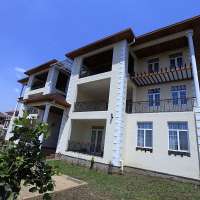 Kigali serviced apartments>apartments in Nyarutarama Kigali>furnished apartments in Kigali>long term furnished rental apartments Kigali>luxury serviced apartments Kigali Rwanda. Itete apartments are beautiful furnished and serviced apartments located in the upmarket suburb of Nyarutarama Kigali. The apartments are situated in a quiet secure much sought after neighbourhood of Kigali Rwanda. These serviced Itete apartments are available for rental on mostly long term rental basis, but short ...
Read More...
+256.392.897.704 +44.790.863.9450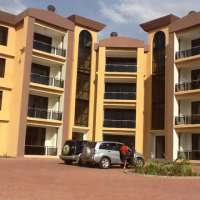 Break Away Apartments are found in Gacuriro, one of the prstiggous Kigali suburbs. Breakaway apartments consists of 12 apartments found in one of Kigali's most sought after residential postcode of Gacuriro. The apartments are easily accessible and ar close to most essential amenities, shops, boutiques of the MTN centre, public transportation, restaurants and hospitals. Eight of the apartments each come with: 3 self contained rooms,a living room and a modern functional kitchen. Four of ...
Read More...
+256.392.897.704 +44.790.863.9450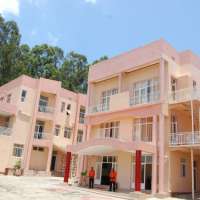 Park View Courts is an Apartment/Hotel facility located in the beautiful and famous Nyarutarama area of Kigali City. The Courts overlook the natural green scenery of Kigali Park. Park View Courts has 25 fully equipped and furnished state of the art Apartments, designed to satisfy a variety of guest needs, some having 2 bedrooms with 3 beds and others are 1 bedroom with a king size bed. They are cool, lovely and homely, floored with top of range granite that adds real value to your comfortabl ...
Read More...
+256.392.897.704 +44.790.863.9450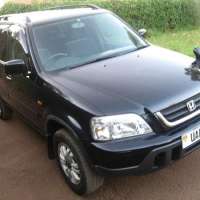 4x4 Car Hire Kigali, 4WD Car Hire Kigali, 4x4 self drive Car Hire Kigali Rwanda, 4x4 Car Hire Kigali Airport (KGL),Budget 4Wd Vehicle Hire Kigali Rwanda. We specialise in self drive and with driver car hire in Rwanda. we provide car hire in Rwanda at very cheap rates. Our Rwanda car rental rates are very competitive and the vehicles we use are all very well maintained and serviced. For your safari requirements we recommend 4x4 vehicles and saloon cars for Kigali town running rentals. Our c ...
Read More...
+256.392.897.704, +44.208.765.1058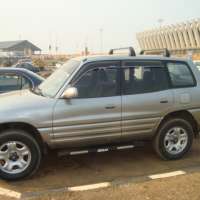 hire this toyota rav4 for your gorilla safaris rwanda rwanda gorilla safaris self drive safaris in rwanda,rwanda to uganda safaris, rwanda self drive primate safaris self drive uganda gorilla safaris, rwanda gorilla safari rwanda and uganda self drive safari. The 4x4 toyota rav4 is ideal for holiday safari rentals in rwanda. the vehicle can also be leased long term to NGOs and private firms with operations in Rwanda. self drive and with driver car rent can be arranged at very competiti ...
Read More...
+256.392.897.704 +44.790.863.9450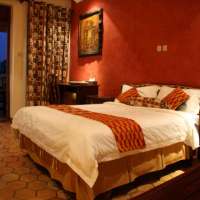 small luxury hotels in Kigali Rwanda> luxury hotels in Kigali Rwanda> Inside Afrika hotel Kigali>Inside africa boutique hotel Kigali. Inside Afrika Ideally located in one of the most charming neighbourhoods of KIYOVU,Inside Afrika is a boutique hotel rich in Rwandese and other African culture art. Relaxing and yet authentic Inside Afrika Boutique Hotel offers 9 exclusive spacious bedrooms elegantly decorated in African style. The hotel is located in a secure and quiet part of Kigali. ...
Read More...
+256.392.897.704, +44.790.863.9450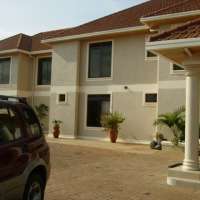 hotels and accommodation in kigali, luxury accommodation in kigali, aberdeen hotel, aberdeen house kigali, kigali hotels. Aberdeen house Your home away from home. Aberdeen house is a new and modern Bed and Breakfast HOUSE designed to combine The Scottish highlands, high end B&B and Rwandan accommodation tastes with Spacious, interior designed suites offering exceptional comfort. Aberdeen house's 12 rooms are decorated in a way that makes it the perfect place to relax in understated luxur ...
Read More...
+256.392.897.704, +44.208.765.1058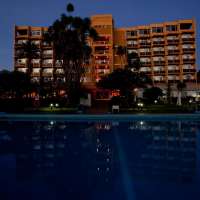 Currently named Umubano Hotel. formerly Novotel-Kigali-Laico Kigali Umubano hotel. luxury hotels in kigali, kigali hotels and accommodation, novotel hotel kigali-now laico umubano hotel-kigali rwanda. The LAICO Kigali Umubano is a 4 star hotel located 5 km from the centre of Kigali atop one of the many hills that make up the city. For business travellers we offer the convenience of four meeting rooms, WiFi internet and a business centre. Umubano hotel also features a bar and restaurant ...
Read More...
+256.392.897.704 +44.790.863.9450

Le Petit Prince Hotel Ku Itaba is situated in the southern province of Rwanda (former Butare Province). The hotel has been the first choice of every one's destination in the southern province due to its excellence in service, natural breeze from its own natural garden and being away from the crowded area in the town. 25 chambres, 3 suites, 1 restaurant, 1 mini bar et un bar côté
+256.392.897.704 +44.790.863.9450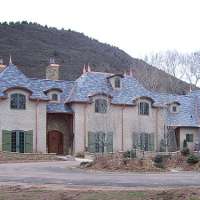 Credo Hotel is a four star hotel found in Butare Rwanda. The Rwanda National Museum is located only 200m from Credo Hotel and the former King's Palace-Urukali which is 30 km away. Butare is found on the route to the Nyungwe National Park which is a popular travel destination for chimp tracking, colobus monkey trekking, birding, canopy walks etc. This makes it convinient for guests travelling to Nyungwe forest.
+256.392.897.704 +44.790.863.9450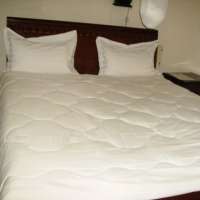 hotel des mille collines kigali, hotels and accommodation in kigali, kigali accommodation, hotels in kigali recently renovated(november 2009)mille collines is your perfect hotel and accommodation four star facility in kigali, rwanda. Mille Collines Hotel is the hotel that was featured in the popular movie-"Hotel Rwanda".For visitors seeking a historical connection to this famous movie, this is the perfect accommodation of choice while in Kigali. Hotel des Mille Collines is a 4-star hotel ...
Read More...
+256.392.897.704 +44.790.863.9450
Destination Options