Results 1 - 8 of 8
This Category · All Listings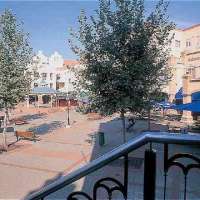 Protea Hotel Hatfield is located in Pretoria, is the all New Protea Hotel Hatfield. This hotel is centrally located with easy access to Tourist Attractions, Sporting Facilities, Shopping Centres, Entertainment, Embassies and Business Areas. The hotel comprises of 120 Contemporary Designed Rooms, offering en-suite bathrooms with showers, air-conditioning, colour LCD Televisions, Direct Dial Telephones, Wi-Fi Connectivity and Secure Digital Laptop Safes.The hotel is situated within walking dista ...
Read More...
+256.392.897.704 +44.790.863.9450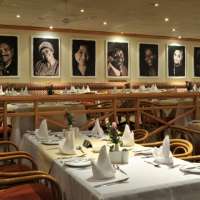 Protea Hotel Central is centrally situated in the Pretoria CBD on Van Der Walt Street, adjacent to Burgers Park. Protea Hotel Capital has 104 beautifully appointed en-suite rooms and suites including air-conditioning, ceiling fans, an electronic laptop safe, DSTV, hairdryers, 12 music stations and tea &coffee-making facilities. Room categories are as follows: 24 Standard Single, Smoking with one Double Bed 9 Standard Twin, Non-smoking with two Single Beds 42 Standard Twin, Smoking w ...
Read More...
+256.392.897.704 +44.790.863.9450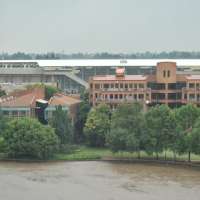 The 4–Star Protea Hotel Waterfront Centurion is located on the safe and tranquil Centurion Waterfront, midway between Johannesburg and Pretoria. The Hotel is situated adjacent to the Centurion Mall shopping complex with its variety of restaurants, bars, boutiques, cinemas and banks. This modern–designed, 5–floor building comprises 131 standard and deluxe en–suite bedrooms. There are 69 Standard Rooms (Street facing), 63 Deluxe Rooms (Lake facing) in the Hotel. All 131 rooms are equipped with ...
Read More...
+256.392.897.704 +44.790.863.9450

pretoria hotels, hotel accommodation pretoria, luxury hotels in pretoria south africa, hotels & accommodation pretoria south africa-centurion lake hotel pretoria Make it your business to enjoy life's little pleasures at the charming Centurion Lake Hotel. Due to its excellent location, tranquil setting, commitment to personal service and spectacular views of the peaceful lake below, the Centurion Lake Hotel has, for years, been a favourite destination for tourists and business executives. P ...
Read More...
+256.392.897.704 +44.790.863.9450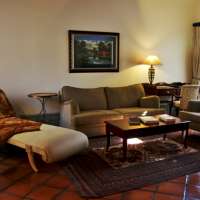 Lombardy Boutique Hotel offers 20 luxurious suites, which are all individually decorated and reflects a cozy, understated but stylish accommodation. We place great emphasis on attention to detail and a high premium on value for money and unsurpassed service standards. All suites have mini bars, satellite television, air conditioning, wireless internet connectivity, laundry service and in room safes as standard facilities. Lombardy Boutique Hotel & Conference Centre is a place that for yea ...
Read More...
+256.392.897.704 +44.790.863.9450

Established in 1997, the Court Classique Suite Hotel has been a respected name in the hospitality industry for over 12 years. The property was entirely refurbished in 2010 and is located within easy access of all major Gauteng airports and highways. We offer a gateway to the regions' many attractions, nature reserves and business centres. All our suites are non-smoking and open up onto tropical gardens, which offer an air of tranquility which belies our city environment. Our valued gu ...
Read More...
+256.392.897.704 +44.790.863.9450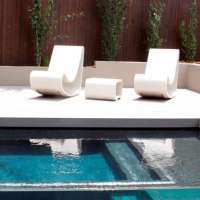 Situated in the heart of Pretoria, South Africa, Alpine Attitude offers discerning visitors the very best of sustainable African hospitality. Here, you're able to explore South Africa's capital city and economic hub in unsurpassed style. The architecture Alpine Attitude's novel architecture and décor sets it apart from other hotels. The concept encompasses creations by award-winning local artists, combined with intensely modern lines and contemporary décor. The striking white tree entrance f ...
Read More...
+256.392.897.704 +44.790.863.9450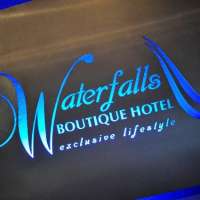 Waterfalls Boutique Hotel is situated in the popular and exclusive Waterkloof suburb area in the heart of the new Pretoria East (Menlyn), between a number of Embassy residences. We are easily accessible from the new Garsfontein off-ramp with direct access to the main highways N1 & N4, a huge variety of restaurants, shops, recreational facilities, sporting facilities, private medical facilities, sightseeing and entertainment venues. We have spectacular views over the eastern suburbs of Pretori ...
Read More...
+256.392.897.704 +44.790.863.9450
Destination Options