Natural Tourist Attractions South Sudan
Nimule National Park
safari nature walks in the Park
boat cruises along the Nile River
mountain climbing vacations south sudan
bird watching safari packages south sudan
sport fishing on the Nile River banks
historical sites in south sudan
Bandiglio National Park
safari game drives in the vast Park
bird watching safaris in south sudan
nature  holiday walks on animal tracks and wild environs
visits to cultural villages and homesteads

safari game drives in the park
birding safaris south sudan
Cultural village visits
nature safari  walks
Boma National Park
Jonglei Sudd Region Wetlands
bird watching safaris
sport fishing vacations
sightseeing cruise and aerial flights
research works
Historical And Cultural Sites
Gondokoro Island – slave trade centre
Imatong Mountains- sightseeing, scientific research, birding, nature walks, picnicking, historical sites
Liyu Hot Water Springs – cultural sites, sightseeing, camping
The mausoleum of the Late Dr. John Garang De Mabior
Lafon Cultural Heritage site
Chimpanzee Sanctuary – wildlife viewing safaris, chimp tracking & habituation, research
Lobojo Hot Water Springs holidays
King George House - Monument/historical site  safari packages
Okire Mountain – Mountain climbing, sightseeing safaris south sudan
Illeu Mountains – sightseeing, mountain climbing holiday packages
Results 1 - 7 of 7
This Category · All Listings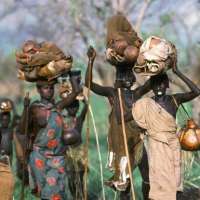 south sudan boma national park safari, cultural tours south sudan, south sudan vacations, south sudan
safaris to Boma South Sudan> southern sudan cultural safari> holiday package south sudan> cultural tour packages south sudan>holidays south sudan. SOUTH SUDAN BOMA NATIONAL PARK & CULTURAL SAFARI Day 1: Arrive Juba International Airport. We will be waiting at the airport to pick you up and bring you to the Bedouin Lodge for the night. Day 2: Drive to Kapoeta, about 8 hours, to stay at a tented safari camp for the night. Day 3: Drive to Boma National Park Headquarters, where our tented ...
Read More...
+256.392.897.704, +44.208.765.1058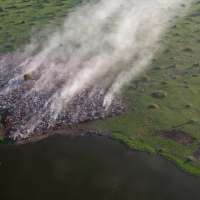 tours in south sudan>south sudan tour packages, vacations south sudan>holiday packages southern sudan, boma national park safaris south sudan, , kenya
Boma national park tours south sudan> tours south sudan> fly in safari holidays south sudan>vacation packages south sudan> holiday tours south sudan>cultural tours south sudan THE GREATEST MIGRATION OF MAMMALS IN THE WORLD -SOUTH SUDAN As water sources dry up after the seasonal rains, and then again when the seasonal rains return, enormous herds of animals migrate in Boma National Park, Southern Sudan. It is estimated that the migration is far greater than the famous migration of the Seren ...
Read More...
+256.392.897.704, +44.790.863.9450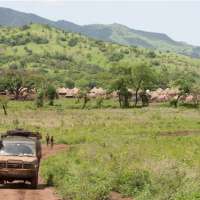 fly in safari south sudan, package vacations boma south sudan, safaris to boma national park, south sudan
Boma national park safari>migration safaris to Boma National Park south sudan>package tours Boma migration>package holidays Boma National Park Day 1 arrive Juba, meet at airport, transfer to Hotel on the Nile River, dinner (depending upon their arrival in Juba- we could fly immediately to Nyat that afternoon and shorten the time to 7 days- but the price would remain the same per person-due to pilot overnight costs in Nyat) Day 2 Fly Juba to Nyat in Boma National Park in Cessna caravan 1.2 ...
Read More...
+256.392.897.704, +44.208.765.1058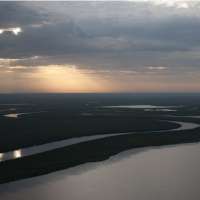 nile river tours south sudan, package tours south sudan, game drive holidays south sudan, south sudan
Nimule 5 days' safari. game drive tours south sudan>nimule nile river tours south sudan>south sudan vacations>package tours south sudan Our team will go ahead of your group and prepare a temporary tented camp on the east bank of the Nile River,with with shower, toilet, full field kitchen-bar capable of making breads, generating ice; tents with bed cots; dinning tent; tables; chairs. This will be waiting for you on day 2. The park service has a motor launch we use to take you along the Ni ...
Read More...
+256.392.897.704, +44.208.765.1058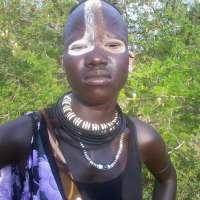 SOUTH Sudan safaris, Mundari village safaris, South sudan culture tours, South Sudan
CULTURAL TOUR OF THE MUNDARI VILLAGE SOUTH SUDAN The Mundari are a small ethnic group of South Sudan and one of the Nilotic people. They are composed of cattle herders and Agriculturalists and are part of other tribal Linage of Karo people which also include Bari, Pojulu, Kakwa, Kuku and Nyangwara. The Mundari, traditional lands are located 75 kilometers north of Juba the capital of South Sudan and are central on the town of Terekeka i ...
Read More...
+256.392.897.704, +44.208.765.1058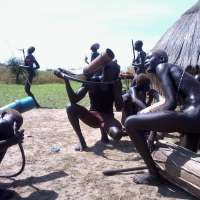 Dinka tribe culture safari, South Sudan culture tours, tours to South Sudan, South Sudan
CULTURAL TOUR OF THE DINKA AND MUNDARI VILLAGE SAFARI SOUTH SUDAN 8 DAYS 7 NIGHTS SAFARI. DAY1: Depart for Bor town in Jonglei State-en-route passing through Badingilo National park sightseeing, scenery farmlands and traditional homes environment. Arrive at freedom hotel for dinner and over night. DAY 2: Visit cattle camps at Pariak and Malek villages, interact with local communities. P.M. return at the hotel, local dance group performances can be organized. DAY 3: Visit t ...
Read More...
+256.392.897.704, +44.208.765.1058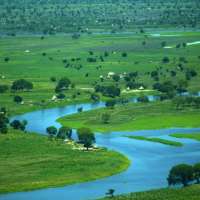 safari south sudan, safari packages south sudan, tribal peoples south sudan tours, South Sudan
Safari south sudan> tribal people south sudan, cultural village safaris in South Sudan> South Sudan migration safaris> safari holiday South Sudan 13 Day itinerary Day 1 JUBA / RAINBOW HOTEL OR SIMILAR Today you arrive in Juba where you are met by your guide and transferred to the Rainbow Hotel. Remainder of the evening is at your leisure. Day 2-4 BANDINGALO NATIONAL PARK / CAMPING Early on the morning of Day 2 you depart the Rainbow Hotel and head east towards Bandingalo National ...
Read More...
+256.392.897.704, +44.790.863.9450
Destination Options