ZAMBIA CAR HIRE.
Self drive car hire Zambia, Lusaka cheap 4wd rentals, Livingstone car hire, Zambia car hire, 4x4 with driver rentals Kitwe Zambia, luxury rentals Lusaka Zambia, Car hire Zambia.
If you're travelling to Zambia and searching for your ultimate self drive or with driver rentals, simply contact Habari Africa for all your special travel requirements. We provide you with the right vehicles to suit your 4x4 rental needs and budget at the most discounted and lowest car rental rates for a memorable safari holiday in Zambia.
Our highly discounted, competitively priced, well maintained and regularly serviced car rental fleet varies from economy cars, luxury 4wd rentals, budget vehicles, large and small sized (compact) cars to cheap rentals. Our Zambia large rental fleet includes: - Toyota Land Cruiser 4x4, Toyota Rav 4, Toyota Liteace Noah 4x4, a 4x2 van, camping trailers with camping equipment, Hyundai Sante Fe and safari campers.
 Instantly search and reserve with us all your Zambia car rental options  either self drive or with driver offered on unlimited mileage basis and fully insured granting you the freedom to explore the diverse and rich magnificent country of Zambia at your prefered time, convenience and desired travel pace. Comprehensive insurance is provided at an extra fee.
In the comfort of your 4x4 rental, travel to all Zambia famous and must visit attractions such as the spectacular and magnificent Victoria Falls, North and South Luangwa National Parks, Lake Kariba, Kabwata cultural village with beautiful and unique arts and crafts and also the Lusaka amazing Kalimba Reptile Park.
Secure all your Zambia promotional rental deals, one way and two way car hire deals, short term or long term discounted rentals, cheap and affordable Airport transfer rental online with Habari Africa your trusted, proficient and dependable car rental company  offering  the best car rental services in Zambia.
Zambia popular car rental destinations include:- Lusaka, Mfuwe, Kasama, Kasaba Bay, Zambezi, Chipati, Sesheke, Livingstone, Victoria Falls, Chingola and Solwezi. We can deliver to you your rental at your prefered rental pick up location though it might attract an extra cost.  Vehicle pick up and drop off at Lusaka International Airport or anywhere in Lusaka city will not attract any additional fee.
We can also provide you with fully equipped/unequipped 4x4 safari camping vehicles. The fully equipped campers come with camping gear comprising of a camping tent, full kitchen set and camping chair among others. This camping equipment can be provided in its trailer for surprisingly as low as US$30 per day.
We offer more than car hire, book your luxury and budget safari camps, safari lodges and hotel accommodation online with us at great money saving deals that ascertain value for your money for an exceptional and exclusive accommodation experience in Zambia.
Self drive car hire Zambia, Lusaka cheap 4wd rentals, Livingstone car hire, Zambia car hire, 4x4 with driver rentals Kitwe Zambia, luxury rentals Lusaka Zambia, Car hire Zambia.
For all your Zambia self drive safaris, cross border travel to Southern African Countries of  Gambia, Botswana, Namibia, South Africa, Mozambique and Zimbabwe, tailor made safaris, group travel requirements, wildlife and bird watching tours, guided safari deals, Lusaka city rentals and Zambia off terrain 4x4 hire offered at reasonable and unbeatable quotes call or email us to make reservations on Mob: +256-782 014 207, UK: +44 790 863 9450, UK Land line: +44 208 765 1058 email:This email address is being protected from spambots. You need JavaScript enabled to view it. .
Results 1 - 7 of 7
This Category · All Listings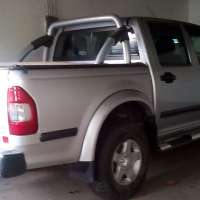 Zambia, Lusaka, Lusaka, Zambia
Reserve a 4x2 van that is air conditioned, has manual transmission, power steering, front seat belts, Audio CD, powerful diesel engines offered at the most affordable and competitive rates. This van ascertains seamless off terrain travel to Zambia amazing destinations such as South Luangwa National Park, Lower Zambezi River-a perfect place for camping trips, boat cruises and fishing, also check out the amazing and spectacular Victoria Falls one of the largest waterfalls in the world for your ult ...
Read More...
Mob: +256-782 014 207, UK: +44 790 863 9450, UK Land line: +44 208 765 1058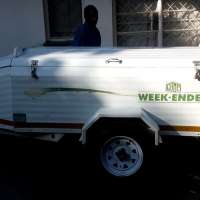 Book your cheap, affordable and surprisingly low cost camping safari vehicles online with us at great rental rates. We offer tailor made self drive and guided camping safaris in Zambia and ensure that we provide you with the perfect rental to meet your safari requirements for an epic camping safari experience. Contact us for your discounted long term camping safari vehicle hire, budget or luxury safari camp accommodation and camping equipment. For a memorable camping trip, we provide you with ...
Read More...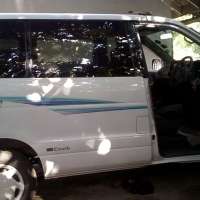 Zambia, Lusaka, Lusaka, Zambia
Available for hire at the most competitive and unbeatable rental rates in Zambia, is this Toyota Liteace Noah 4x4 suitable for family trips, group hire, Lusaka city travels and safari travel to Livingstone, Ndola, North Luangwa National park, Kasama, Mana pools Victoria Falls, Mpika, Chingola, Samfya and South Luangwa. The Toyota Liteace Noah 4wd rental can be offered either on self drive or with driver at surprisingly low affordable car hire rates. The following are the vehicle specificatio ...
Read More...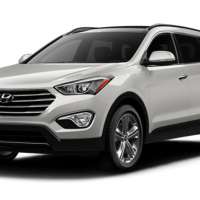 Zambia, Lusaka, Lusaka, Zambia
Search, compare and book your highly competitive and low cost rentals in Zambia online with Habari Africa. Provided on self drive or with driver is this Hyundai Sante Fe, a 3 row cross over SUV with a long wheel base, standard front wheel drive, optional all wheel drive, fuel economy, powerful engines, air conditioned and has a passenger capacity of 6-7 people with enough space for their luggage. The Sante Fe's all round performance makes it an excellent vehicle option for hire to attend conf ...
Read More...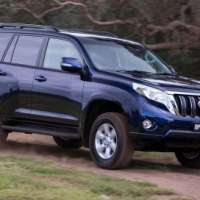 Zambia, Lusaka, Lusaka, Zambia
Hire a Toyota Prado 4x4 either on self drive or with driver provided at the most affordable and discounted rental rates and competitive quotes. This vehicle is fuel economy, has powerful engines, automatic/manual and is the perfect rental option for on and off the road adventure travels in Zambia. The Toyota Prado 4x4 exceeds even the highest expectations and guarantees safe travels to the Zambia cities of Lusaka, Livingstone, Ndola, Mfuwe, Kitwe, Zambezi, Chipati and Senanga. In the comfort ...
Read More...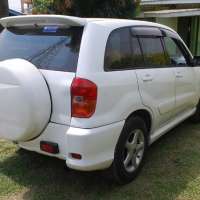 Zambia, Lusaka, Lusaka, Zambia
Reserve a Toyota Rav 4 for your epic camping safari to Lower Zambezi River situated in the Southern Province with alternate exciting activities such as boat cruising, fishing for tiger fish and hunting. This car is the perfect vehicle for your Zambia travel requirements, whether business, visiting friends, camping, rental leasing by NGO's, public or private enterprises and will reliably cater for your safari holiday needs in Zambia for an exceptional rental experience. The Toyota Rav 4 is a 4 ...
Read More...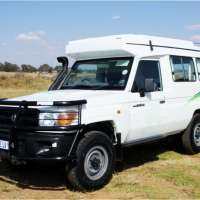 Zambia, Lusaka, Lusaka, Zambia
Rent a fully equipped or unequipped Toyota Land Cruiser 4x4 with a powerful diesel/petrol engine, Manual/Automatic transmission, fuel economy, air conditioned, 3-4 passenger capacity, enough load space for luggage, power steering, spacious, comfortable, complete camper design and is ideal for on and off road performance. This 4x4 Toyota Land Cruiser can be provided on self drive at the most economical and budget friendly daily rental rates offering you the flexibility to explore all the Zambi ...
Read More...
Destination Options