Results 1 - 10 of 10
This Category · All Listings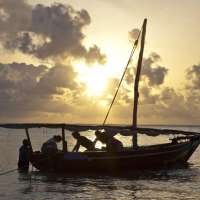 Zanzibar stone town tour, Zanzibar stone town excursion, Zanzibar short holidays, Zanzibar stone town short breaks. This is an interesting three – hours very guided tour which takes you to most historical sites in this wonderful Spice Island of Zanzibar. You will visit Zanzibar town market (opened 1904). Here you will be able to see and buy tropical fruits and spices (if you wish). You will also feel the pulse of Zanzibar and hear different dialects being spoken by the people a ...
Read More...
+256.392.897.704, +44.790.863.9450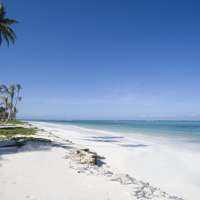 SPICE TOUR 3HRS This is another Extra ordinary Excursion which is not only a Tour but it is very rare experience which Prove out why Zanzibar is referred to as the "Spice Island", Tropical fruits, spices and other rare species of plants are among the different vegetation to be seen ,tested and smelled in this very guided tour. This Three hours guided tour begins and end up at your hotel ,sea port or Airport via Kidichi, Kibweni Palace (Sultan rest House) to view the Persian Baths built in ...
Read More...
+256.392.897.704, +44.790.863.9450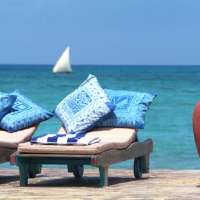 short vacations zanzibar>package holidays zanzibar>honeymoon holidays zanzibar>holidays zanzibar Zanzibar PRISON ISLAND TRIP (HALF DAY) A relaxing day in Zanzibar Channel of the Indian Ocean is achieved when we visit the small isle off the Western Coast of Zanzibar. This half day guided tour begins and ends at your hotel. This historical Island was formerly owned by an Arab and used for the confinement of refractory slaves. It was bought by General Mathews and the jail (goal) which ...
Read More...
+256.392.897.704 +44.790.863.9450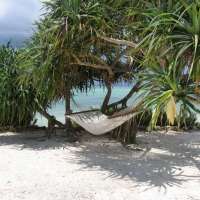 jozani forest tours zanzibar>short vacation packages zanzibar>beach vacations zanzibar>luxury holidays zanzibar JOZANI MONKEYS FOREST 2HRS This guided tour of three hours will take you to Jozani natural forest (it is only a natural forest in Zanzibar); where is also home for Friendly rare red colobus monkeys which are the World rare species. The smaller trees and shrubs make several sub canopies under the highest canopy. You will walk through the nature trail of the forest, w ...
Read More...
+256.392.897.704, +44.790.863.9450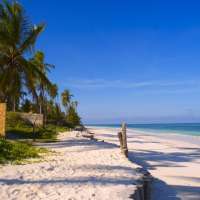 zanzibar north vacations>vacation packages zanzibar north beaches>package holiday tours zanzibar beaches>honeymoon vacations zanzibar Zanzibar NORTH COAST (FULL DAY) This is a full day guided tour that takes you to Nungwi Village (The North Large Coastal Village) via Mvuleni Portuguese Houses where you can visit the Ruins of the Portuguese Barracks. At Nungwi you find white sandy beaches to swimming and relax. There are many beach Hotels, It is a deal for all looking for Africa ...
Read More...
+256.392.897.704, +44.208.765.1058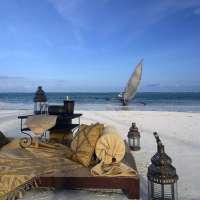 dolphin watching zanzibar>zanzibar vacations>short holiday packages zanzibar>day tours zanzibar>luxury beaches zanzibar Zanzibar DOLPHIN SAFARI (HALF DAY) This Half day guided excursion begins at 09H00 when you are picked up from the hotel and transferred by minibus to the fishing village Kizimkazi 45 kilometers away. You will be given briefing on the day excursion. Before board board the dhows (Boat) and set off in search of the dolphins (80% chances) of seeing and swim ...
Read More...
+256.392.897.704, +44.208.765.1058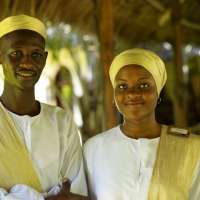 cultural tour zanzibar>vacations zanzibar>cultural holiday zanzibar>zanzibar culture vacations>discover zanzibar culture>vacation packages zanzibar BUSH TOUR – ( SWAHILI CULTURE) (FULL DAY) Coconut Palms, Thatching, Baskets, Weaving, pottery, Grinding Millets, rice, Coconut Rope Making, Coconut Palm Climbing, Local Cuisine Cooking, Zanzibar Aroma and Incense, Construction of local Homes, Bread Making, Spices, Banana Plantations, Seasonal Fruits, Local Koran Schools, Local Traditional Music ...
Read More...
+256.392.897.704, +44.790.863.9450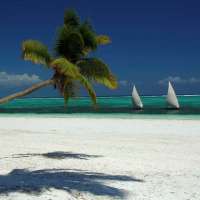 zanzibar day trips>vacations in zanzibar>short holidays zanzibar>beach activities in zanzibar>holiday in zanzibar>private vacations zanzibar Zanzibar EVENING GUIDED WALK Stone Town. 2HRSThis two hours guided walk includes return transfers from hotel to hotel and takes you to a leisurely walk through the narrow streets of the Stone Town where you mingle with almost every eastern race in their diverse attire attending to the many small and exotic bazaars. Sunset is to be ...
Read More...
+256.392.897.704, +44.208.765.1058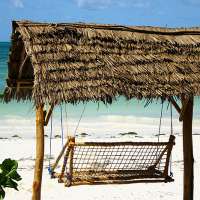 Zanzibar MANGAPWANI SLAVES CAVE 3HRS Slave Chambers: Built around 1880 from the cave and connected to the seaside 2kms away, the area is surrounded by varieties of indigenous trees such as Breadfruit, Rambo tans and scent shrubs. It was an important transit point for the captured slaves to be sold to the outside world at the time of the abolishment of slavery in 1873. Between 1880-1905, the chamber was being used as a place of concealment of the human cargo pending their di ...
Read More...
+256.392.897.704, +44.208.765.1058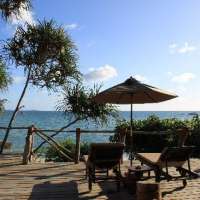 Activities:- Candle Light Beach Dinner US$80, per couple Treat yourselves to a private Romantic Dinner on the beach, with your own personal chef and waiting staff. With a feast of fresh seafood and meat delights, enjoy a peaceful setting under the stars. Please enquire at our Front Office for further details. Hair and Henna Complimentary A traditional ceremonial custom for brides on their wedding day is to decorate their hands and feet with beautiful henna designs. Also they braid the ...
Read More...
+256.392.897.704, +44.790.863.9450
Destination Options