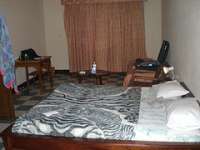 Ibis Hotel is located in downtown Butare in the South-East of Rwanda. It is probably among the best hotels in the area. The City of Butare possesses many attractive places like: The National University, the Museum, the arboretum and the Murambi Genocide Memorial. nothing fancy here, just plain overnight rest option.
+256.392.897.704 +44.790.863.9450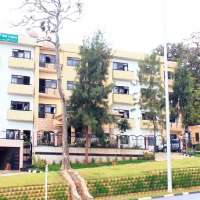 Hill view Hotel is located in the center of Kigali town. It's close to the administrative offices, commercial banks and shopping malls. It's ten minutes drive from Kigali International airport. The guests are passionately welcomed into the classy waiting room that leads to the gorgeous terrace where they can enjoy the amazing atmosphere of Kigali city. Hill view staff are always ready to give a professional and friendly service to our guests. From the arrival to departure we are ready to mak ...
Read More...
+256.392.897.704 +44.790.863.9450

Highland Suites Hotel Nyarutarama artistically styled as a showcase for Rwandese art, this exclusive Suites hotel has 36 Suites, 3 conference rooms, business centers, a garden auditorium, two bars and restaurants,Swimming Pool, Gym, Spa, and a bar, It is in a clean and quiet neighborhood, 24/7 security with hotels and apartments in Rwanda. The Suites are attractively found at the very heart of Rwanda Kigali, Nyarutarama, one of Kigali's eminence suburbs, the hotel stands amidst a well spaci ...
Read More...
+256.392.897.704 +44.790.863.9450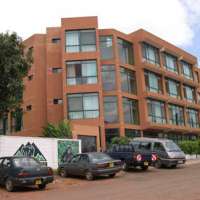 Hotel Gorillas Kigali, hotels in kigali, kigali hotels, affordable accommodation in kiyovu kigali.rwanda hotels. Set amidst the pristine and splendid hills of Kigali, Hotel Gorillas is the dream destination of the discerning traveler. Majestic mountains, beautiful lakes, lush green forests, wildlife sanctuaries and the unique mountain gorillas give Rwanda its exclusive charm and beauty. Hotel Gorilla's perfect location is extremely advantageous to every business or leisure traveler. Hotel ...
Read More...
+256.392.897.704, +44.208.765.1058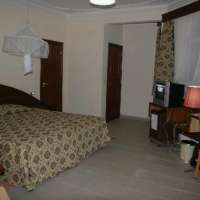 Hotels in Rwanda, Boutique hotels in Kigali,budget hotels in Kigali> affordable hotel accommodation in Kigali Rwanda>Chez Lando Hotel Kigali Hotel Chez Lando, applies the tradition of Rwandan hospitality to the needs of modern travelers; we cater to the smallest detail of your stay. ChezLando's quaint garden-style hotel is located just five minutes from Kigali International Airport and is right on the way to the heart of town. Hotel Chez Lando wwas built on a stretch of grassy land along t ...
Read More...
+256.392.897.704 +44.790.863.9450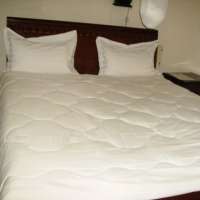 hotel des mille collines kigali, hotels and accommodation in kigali, kigali accommodation, hotels in kigali recently renovated(november 2009)mille collines is your perfect hotel and accommodation four star facility in kigali, rwanda. Mille Collines Hotel is the hotel that was featured in the popular movie-"Hotel Rwanda".For visitors seeking a historical connection to this famous movie, this is the perfect accommodation of choice while in Kigali. Hotel des Mille Collines is a 4-star hotel ...
Read More...
+256.392.897.704 +44.790.863.9450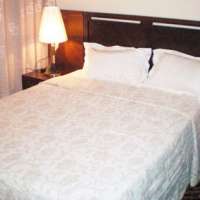 Hotels in Kigali,Rwanda hotel deals,Kigali hotels, hotels and accommodation in Kigali Rwanda, Hotel Le Printemps Kigali,Rwanda. Hotel Le Printemps is a Kigali Hotel located at Kimironko, near KIE (Kigali Institute of Education) just opposite the new Car park and Market. Hotel Le Printemps is an outstanding, welcoming haven of a hotel where guests will enjoy the highest standards of comfort and award winning hospitality. Warm, intimate, serene - an extraordinary vacation and accommodation ...
Read More...
+256.392.897.704 +44.790.863.9450
Destination Options