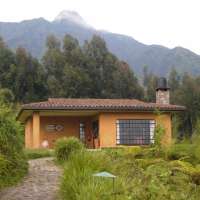 sabinyo silverback lodge ruhengeri rwanda, sabyinyo lodge rwanda, safari lodges in rwanda. luxury safari lodge in rwanda. Lodges in Rwanda, lodges accommodation in Ruhengeri. Dramatic. Thrilling. Poignant. The wildlife experience of a lifetime The lodge is only minutes away from the headquarters of the Parc National des Volcans from where gorilla trekking starts . The lodge, situated on the foothills of the mighty Virungas, the chain of 15,000 ft volcanoes stretching through Rwanda, U ...
Read More...
+256.392.897.704 +44.790.863.9450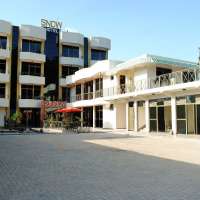 Snow Hotel Musanze Rwanda, Rwanda Hotels, Accommodation In Musanze Rwanda, Budget Hotels Musanze Rwanda. Snow Hotel found in Musanze district the Northern province of Rwanda and is 20kms from Volcano National Park. The hotel has got what a guest requires to feel like there are at home . Snow Hotel offers Accommodation , Meeting & Conference room services, bar and restaurant. There are suites, single, double and VIP rooms. All the rooms are beautifully set up with modern furniture and bed ...
Read More...
+256.392.897.704 +44.790.863.9450

a ristorante italiano located on the main road between the Chez Lando intersection in Remera and the Parliament buildings. The open air, bistro like atmosphere at the restaurant is very pleasing; with the centre piece being the beautiful view of the rolling, light covered hills of Kigali. Sole Luna truly is a small piece of Italy in Rwanda, with the menu covering an extensive and affordable selection of pizzas, pastas, calzones and even boasts a selection of wine. with its multi-level desi ...
Read More...
+256.392.897.704 +44.790.863.9450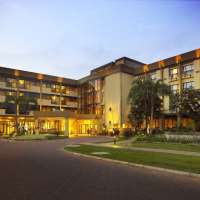 Kigali serena hotel, hotels in kigali, 5star hotel accommodation in kigali, serena hotel kigali, hotels and accommodation in Kigali. Kigali Serena hotel, is an imposing 5 star hotel in Kigali. Ideal for luxury and corporate travellers to Kigali Rwanda. Kigali serena hotel is conveniently located only 10-15 minutes from Kanombe international airport Kigali, making serena kigali hotel an ideal choice for business and ardent travellers. Kigali serena hotel has 104 air-conditioned ensuite r ...
Read More...
+256-779.459.917, +44.208.765.1058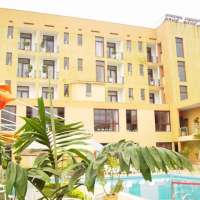 SportsView hotel Kigali, located in the centre of Kigali town opposite the Amahoro stadium. The hotel has 3 deluxe rooms, 10 standard room, and 27 twin rooms, all exquistively designed to suite your comfort and needs. All room are self contained, have wireless internet, statellite Tv and phones. Conference Facilities The hotel is an ideal place for meetings, conference and banquetes. It caters for all sorts of occaions bee it a private board meeting or a fully-fledged conference to a weddi ...
Read More...
+256.392.897.704 +44.790.863.9450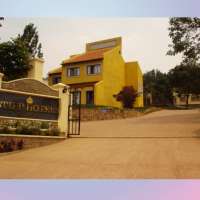 Hotels in Kiyovu,Rwanda hotels,hotels and accommodation in Rwanda, Stipp hotel Rwanda. Stipp Hotel-Kigali is located in the hub of Kigali city and is approximately 12km from Kigali international airport (in Kanombe) the hotel it has 50 en suite executive rooms, Restaurant, Bar, Swimming pool Steambath, Luxury and elegance combine in our stylish guest rooms, designed to be as practical as they are comfortable for the leisure and business traveller. Rooms at Stipp hotels offer pan ...
Read More...
+256.392.897.704, +44.208.765.1058
Destination Options