Arusha safari lodge. Accommodation in Arusha. Lodges in Arusha. Safari camps in Arusha.
Safari Lodges & Safari Camps in Arusha National Park Tanzania
Safari and tour accommodation lodges and camps in  Arusha Tanzania close to the famous Kili Mountains. Choose from 5-star high-end safari lodges and luxury tour holiday camps to mid-range comfortable and budget friendly tour holiday camping accommodation options.
For self drive Tanzania safaris, there is plenty of options to choose from including budget camping options.We have listed here so many beautiful lodges and safari camps that one may find a problem selecting  an ideal option-be simply spoilt for choice-Our dedicated safari holiday consultants will match your budget and taste to the most suitable safari lodge or safari tour camp option in Arusha.
Let us choose the perfect safari camp or safari tour lodge in Arusha National Park for you as a base for your memorable Tanzania safari holiday.
Email us This email address is being protected from spambots. You need JavaScript enabled to view it.
CLICK HERE to bok your TANZANIA 4X4 HIRE CAR
BOOK A VACATION IN TANZANIA.
OR email us This email address is being protected from spambots. You need JavaScript enabled to view it.
Results 1 - 13 of 13
This Category · All Listings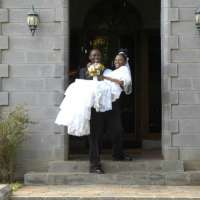 tanzania safari serengeti,arusha safari lodges tanzania,tanzania serengeti safari, tanzania safari zanzibar tanzania wildlife safaris,luxury tanzania safari,kenya tanzania safari tanzania safari tours, arusha mountain village Serena Mountain Village, Arusha Nestled at the foot of the wooded slopes of Mount Meru, this unique hotel stands amid coffee plantations on the shores of tranquil Lake Duluti. Designed to echo the traditional style of the colonial coffee farm, which originally stoo ...
Read More...
+256.392.897.704, +44.790.863.9450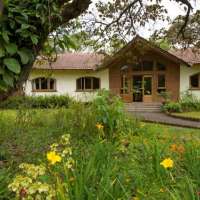 Moivaro Coffee Plantation Lodge & Estate, an ideal spot to enjoy the impressive flora and fauna of East Africa. Moivaro Lodge is situated right in the heart of beautiful, natural scenery and yet is only 7 km from the town of Arusha. Accommodation TANZANIA - Moivaro Coffee Plantation Lodge, a Bush/Safari Lodges situated in Arusha and Mount Meru, TANZANIA. Moivaro Coffee Plantation Lodge .arusha safari lodges, moivaro safari lodge arusha tanzania At Moivaro Lodge we will ensure that you are ...
Read More...
+256.392.897.704, +44.790.863.9450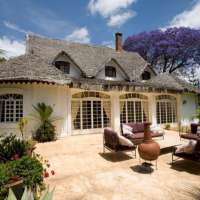 Welcome to Arusha Safari Lodge (previously known as Safari Spa) which joined Moivaro in early 2008 and is a grand private residence set in lush expansive grounds complete with "Out of Africa style" gazebo summer house for afternoon tea and sundowners. Tanzania Lodges and Camping. While on safari, luxury camping in Tanzania and ... Safari wildlife tours and vacation safaris to Tanzania Arusha Safari lodge, tanzania safari lodges.. Arusha Safari Lodge is a small secluded luxury have ...
Read More...
+256.392.897.704, +44.790.863.9450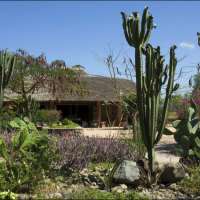 KIA Lodge, "your door to Tanzania", just under 3 minutes drive from Kilimanjaro International Airport. The lodge is situated on a secluded hill in the heart of beautiful savannah scenery that is so typical for East Africa . ngorongoro crater safari tanzania serengeti safari masai mara safari african safari tanzania tanzania safari tours tanzania safari lodges safari dar es salaam wildebeest migration safari Guests can admire the vast views of the African plains and of course the grand ...
Read More...
+256.392.897.704, +44.790.863.9450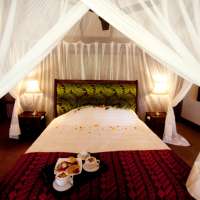 arusha safari lodges, holiday accommodation arusha tanzania, mount meru lodges & accommodation, tanzania holidays accommodation-arusha coffee lodge Hidden amongst one of Tanzanian's largest coffee plantations the Arusha Coffee Lodge is surrounded by some of Africa's most famous landscapes and national parks. Beautifully positioned below the rugged peaks of Mount Meru this is the perfect sanctuary to immerse yourself in pure luxury. A peaceful pre-safari retreat, relax and unwind before you be ...
Read More...
+256.392.897.704, +44.790.863.9450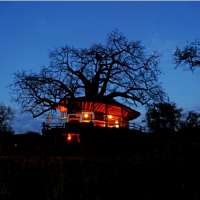 tarangire national park, safari lodges, holiday accommodation tarangire tanzania, arusha vacation packages lodges, tarangire tree tops lodge arusha, tanzania. Floating amongst the Baobab and Marula trees experience the breathtaking panoramas of wide savannah grasslands. The Tarangire Treetops lies southwest of Arusha and south of the large open grass plains of southern Maasailand. Named after the Tarangire River that flows through the Tarangire National Park, this vast area offers an array ...
Read More...
+256.392.897.704, +44.790.863.9450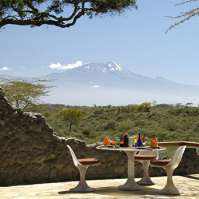 hmt meru, safari & holiday accommodation near mt meru, vacation packages mt meru tanzania, holiday mt meru tanzania, mt meru climb accommodation-hatari lodge mt meru tanzania. Hatari Lodge, Mt Meru The Lodge is situated at the northern edge of Arusha National Park - the long forgotten secret - in the heart of Tanzania. Measuring roughly 300 square kilo - metres it combines within its boundaries the vast variety of many other parks in northern Tanzania: craters, lakes, savannah, plains and Af ...
Read More...
+256.392.897.704, +44.790.863.9450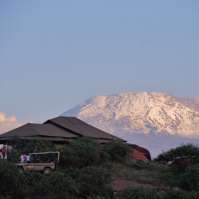 shu'mata camp kilimanjaro, camps in kilimanjaro, holiday accommodation kilimanjaro, kilimanjaro climb holiday & vacation accommodation, camps near kilimanjaro-shu'mata camp shu'mata camp experience "SHU'MATA" is a Maasai name and it means 'HEAVEN' or above the clouds! The camp is located at the foot of Kilimanjaro, deep in the traditional Masai land, in an area known as Private Amboseli. Large East African tents, in true Hemingway style, form a line on a hill with magnificent views in a ...
Read More...
+256.392.897.704, +44.790.863.9450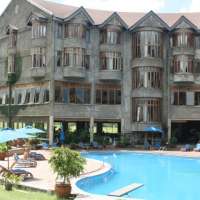 safari lodges tanzania, conference venues arusha tanzania, safari holiday accommodation tanzania, vacations arusha tanzania, mt meru safari lodges tanzania>Ngurdoto Mountain Lodge>Tanzania Mountain Retreat>Ngurdoto Mountain Lodge>Tanzania Nestled between Mt Meru and Mt Kilimanjaro, Ngurdoto Mountain Lodge is located within a 140 acres coffee plantation near Mt Meru. The lush vegetation and the magnificent views of the snow capped Mt Kilimanjaro and the majestic Mt Meru, right in front o ...
Read More...
+256.392.897.704, +44.790.863.9450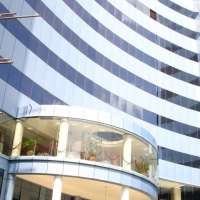 hotels in arusha tanzania, arusha hotels and accommodation, cheap hotel kilimanjaro arushs, hotels in arusha tanzania The Naura Springs Hotel is located on East Africa Community Road just off the Nairobi road in the Heart of Arusha city, quite close to the Arusha International Conference Center (AICC) and Overlooking the magnificent Mt. Meru and Mt. Kilimanjaro. The Hotel is easily accessible, forty five minutes from Kilimanjaro International Airport (JRO), one and half hours from the Nama ...
Read More...
+256.392.897.704, +44.790.863.9450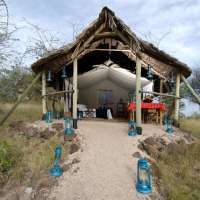 Kilimanjaro tented lodges, safari camps kilimanjaro tanzania, safaris to tanzania, kilimanjaro holiday camps, kambi ya tembo west kilimanjaro tanzania. An exclusive Luxury tented Lodge situated on the border of Kenya's Amboseli National Park & Tanzania. It is an exclusive opportunity to experience spectacular game viewing in the foothills and plains, near one of Africa's legendary peaks snowcapped Mt. Kilimanjaro. You'll experience the wilderness and solitude of East Africa on a private 45,00 ...
Read More...
+256.392.897.704, +44.790.863.9450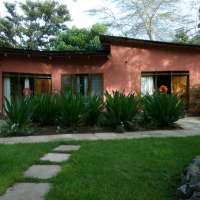 hotels~accommodation arusha tanzania, guest lodges arusha tanzania, hotels in arusha, accommodation arusha tanzania,Olasiti lodge>Arusha town >Tanzania Olasiti lodge The Lodge is situated in a lovely quiet area in Arusha, with a river running through. There is a very large main house area, with the dining area. Lovely big gardens and large pool – barbeques are popular around the pool. Olasiti lodge is a 16 bedroom Garden Oasis situated only 7kms from Arusha central business district. Ola ...
Read More...
+256.392.897.704, +44.790.863.9450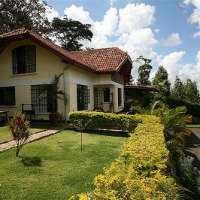 Onsea House Country Inn & Guest Cottage is voted the best luxury bed and breakfast in Arusha and beyond* and recommended by several experts as boutique hotel and hip hideaway in the Arusha/Kilimanjaro region. Enjoy greater comfort and better food than any other guesthouse or restaurant, with more personalized service than in a hotel and more privacy than a lodge resort. Onsea House can be your home base for safaris across northern Tanzania. Onsea House is also a recognized centre of c ...
Read More...
+256.392.897.704, +44.790.863.9450
Destination Options