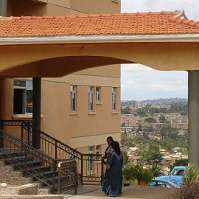 Afrique suites, is an inter-continental / transnational hotel/apartments and have no bias, partiality or leaning towards any specific culture or cuisine. Since we are in Africa, we intend to focus on and specialize in all African flavor aspects and ethnicity, which include: cuisine, design/cultural traditions and customs from all over Africa whilst still providing and catering for the needs of the international client. Afrique Suites targets international travelers be it for business or pl ...
Read More...
+256.392.897.704 +44.790.863.9450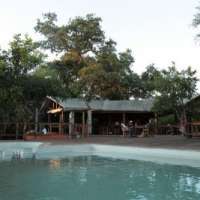 Amuka Lodge is located two and a half hours from Kampala and seventy kilometres from Murchison falls National Park. It's located in the centre f the world-renowned, Rhino Sanctuary where Uganda's only Rhinos can be tracked. The entire main lodge has been handcrafted with recovered age-old mahogany that was sourced from a redudant sawmill frm Budongo forest giving the lodge that old atmosphere and authenticity. For complete privacy t be enjoyed by the guests, the natural surroundings have ...
Read More...
+256.392.897.704, +44.790.863.9450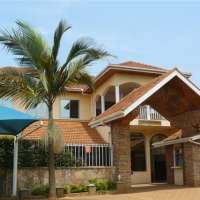 Hotels in Entebbe. Luxury accommodation in Entebbe. Discounted hotel accommodation in Entebbe. Airport View Hotel (AVH) is just 10 minutes drive from Entebbe International Airport and 45 minutes drive from Uganda's Capital City Kampala. Airport View Hotel commands a magnificent view of Lake Victoria, the Airport (where it derives its name), and other important historical sites such as State House and Nsamizi Hill. Its close proximity to Entebbe Airport, its ambience, its excellent service a ...
Read More...
+256.392.897.704, +44.790.863.9450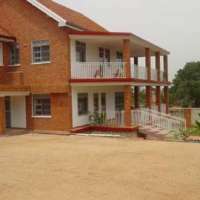 adonai guest houses kampala uganda, guest house accommodation kampala, kampala cheap accommodation, cheap guest house accommodation kampala-adonai guest houses kampala Cheap affordable guest house accommodation in kampala, uganda. adonai guest house, muyenga-kampala Located in Lower Muyenga, a few minutes from downtown Kampala, within easy walking distance to banks, restaurants, swimming pools and health club. This facility has served countless numbers of travellers with a well deserv ...
Read More...
+256782014207, +44.790.863.9450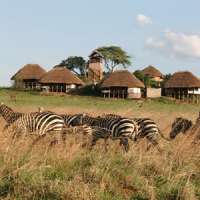 uganda safari lodges, safari lodges in kidepo national park uganda, uganda honeymoon lodges, honeymoon accommodation uganda, luxury safari lodges uganda-apoka lodge Wildlife in kidepo is abundant. Lions, leopard, cheetah, elephant, giraffe, zebra (this is Uganda's only park where giraffe and zebra are found together), possibly Africa's largest herds of buffalo, hartebeest, waterbuck, bushbuck, warthog…the list is endless. Better still, much of it can be seen from the privacy of your veranda o ...
Read More...
+256.392.897.704, +44.790.863.9450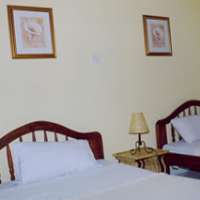 Budget furnished apartments located along Gaba road Kampala. Perfectly located and appointed for the leisure/business traveler, Aspen place apartments Kampala offer excellent and affordable accommodation services to its guests. The apartment suites are in a quiet and relaxed environment. The Aspen development complex has DSTV , wifi internet access and 24/7 security. Aspen place offers a wide choice of executive rooms and suites to suit most budgets and accommodation preferences. There ...
Read More...
+256.392.897.704, +44.208.765.1058
Destination Options