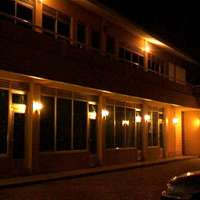 Emerald Hotel Kampala,Hotels in Kampala, Uganda Hotels, Kampala discounted accommodation,cheap hotels in Uganda. Emerald Hotel Kampala is located off Bombo Road, Bat Valley Crescent, Plot 3 Semliki Walk which is within 10 minutes walking distance from the Central Business District. At Emerald Hotel Kampala, we aim at ensuring an optimum personal and professional service at all times at an affordable price. We sincerely hope that we can be of benefit to you. We offer you the finest ven ...
Read More...
+256.392.897.704, +44.790.863.9450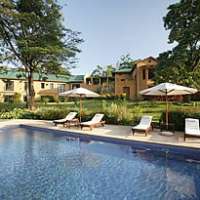 Luxury Hotel Accommodation, like its meant to be! Emin Pasha Hotel Kampala.Boutique hotels in Kampala, Kampala Luxury Accommodation. Emin Pasha Hotel, Kampala's unique boutique hotel. Gracious and elegant, the Emin Pasha evokes another era when taste, gentle service, ambience and comfort were the hallmarks of a good hotel. We still believe this to be true, but we know that our guests also need modern amenities and up-to-date technology to ensure a happy stay. At Emin Pasha we have created ...
Read More...
+256.392.897.704, +44.790.863.9450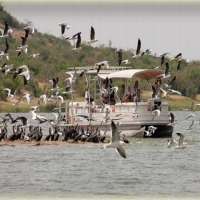 uganda gorilla trekking, uganda vacation packages, uganda luxury safari,uganda primate tours, uganda gorillas, gorilla tours in uganda. This small group safari with lodge accommodation is designed for all those who are interested in seeing the key places of Uganda. It includes Wildlife, Birds, Gorillas and Wild Chimpanzees! An exclusive safari within a reasonable budget! Your safari will be extended with an additional trip of 4 days to Murchison Falls NP, the largest National Park in Uganda ...
Read More...
+256.392.897.704, +44.790.863.9450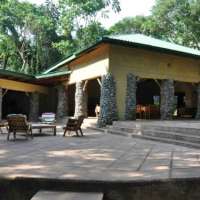 Equator Snow lodge is a newly built lodge, found in Rwenzori National park. The lodge is uniquely built in a modern and environmental friendly way, with a mixture of wood and stones. Located at the Rwenzori gateway, close access to the park entrance. The cottages/bandas have private verandas and balconies. They are all self contained. They are also beautifully furnished in a luxurious way, giving the guests a thrilling and relaxing feeling. The main lodge/ lounge is a spacious well set ...
Read More...
+256.392.897.704, +44.790.863.9450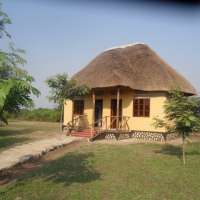 Engiri Game Lodge in Queen Elizabeth National Park, cheap accommodation at Queen Elizabeth National Park. Engiri Game Lodge is a budget game lodge for budget but classy guests. It is built on 22 acres of land, next to Kazinga channel 300m off the Mbarara-Kasese highway, next to Kazinga. The main Lounge, the cottages, the camping ground, restaurant and bar are all fit in and make a cool beautiful welcoming environment. At the Lodge once in a while our lovely guests can see some wildlife li ...
Read More...
+256.392.897.704, +44.790.863.9450
entebbe airport taxi special hire, kampala special taxi hire, rent a taxi kampala uganda, hire a taxi entebbe uganda. supercustom 11 seater 2.8 diesel Available for group transfers car hire is a 14 seater Toyota Hiace Super Custom as it is fondly referred to in Kampala Uganda at very competitive rates in Kampala, Entebbe, Masaka, Jinja and most ugandan towns. The toyota hiace is 4 wheel drive making it ideal for Uganda upcountry car rental. This taxi vehicle can be hired for corporate and p ...
Read More...
+256.392.897.704, +44.208.765.1058
habari car rental kenya,car rental entebbe uganda airport, ugandan rental cars rental cars in entebbe uganda,cheap car hire entebbe and kampala uganda,entebbe uganda car hire companies car hire in kampala uganda. Airport Car Hire Uganda Habari Africa has car hire branches at a number of airports in Uganda and its neighbouring countries,Rwanda,Kenya and Tanzania. We are able to offer airport car hire bookings at the following airports in Uganda, Rwanda, Kenya and Tanzania. * en ...
Read More...
+256.392.897.704, +44.790.863.9450
Entebbe Airport Car Rental Services> Airport cars entebbe hire and uganda Airport Car Rental Services company offers best Entebbe Airport car hire deals. Looking for a self drive car for hire at Entebbe Airport? seeking for a professional 4x4 car rental company providing an efficient 4x4 self drive car rental service at cheap rates? Habari Africa car rental provides a range of 4x4 self drive vehicles, ranging from compact 4x4 cars, off road self drive 4x4 cars for your tour through Uganda> ...
Read More...
+256.392.897.704, +44.208.765.1058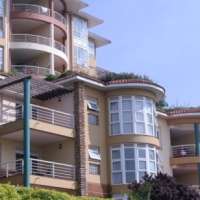 Enkombe apartments Mbuya> Furnished apartments Kampala> apartments for rental short term. A mere 10 minutes from Kampala city, Enkombe Place provides the ideal furnished apartments escape from the hustle and bustle of Kampala while keeping you conveniently close to the commercial center. Enkombe apartments probably have some of the most awesome views of Kampala given their strategic location right on top of Mbuya hill. Enkombe Place lives up to its name - Peaceful and Complete. The furnishe ...
Read More...
+256.392.897.704, +44.208.765.1058
Destination Options