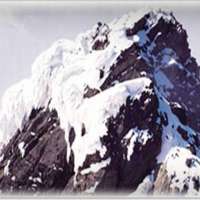 uganda gorilla trekking, uganda vacation packages, uganda luxury safari, RRwenzori mountains, Rwenzori mountain climbing, Mountain climbbing Uganda. A 10 day safari which starts and finishes in Kampala. This safari can also be done on a private basis. The Rwenzoris, or the Mountains of the Moon, so named by the Hellenic astronomer Ptolemy, have a legendary beauty. At the centre of the range are six peaks capped with ice and snow and three glaciers. The mountains - about 120 km long - were for ...
Read More...
+256.392.897.704, +44.208.765.1058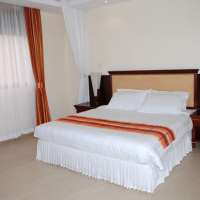 Furnished apartments in Bugolobi Kampala, serviced apartments in Kampala, fully furnished apartments in Kampala,Uganda furnished apartments,Royal Suites and apartments Bugolobi Kampala Uganda, Royal Suites is a set offully furnished and serviced apartments situated in Bugolobi Kampala Uganda. Royal suites is the perfect spot for tourists and expatriates from all over the world and Ugandans looking for a peaceful, beautiful and trendy place to stay or spend a weekend. Royal suites is desi ...
Read More...
+256.392.897.704 +44.790.863.9450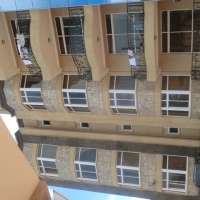 Royal Furnished Apartments found in Naguru and are luxurious fully furnished apartments. They are two bedroom apartments, with a sitting lounge, dining, breakfast table, kitchen. The apartments bedroom have big wadrobes, the master bedroom has a king size bed, and the second bedroom has two twin beds. The apartments have two bedrooms with masters en-suite. The bathrooms are spotless, neat and cozy. The master bedroom has a tab and toilet, and the other bathroom has a shower and toilet. ...
Read More...
+256.392.897.704 +44.790.863.9450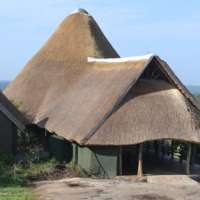 Rwaboko safari lodge, Lake Mburo National Park. Lake Mburo safari lodges, and accommodation, Rwaboko Safari Lodge. Rwakobo is nestled on a scenic outcrop with breathtaking views. Animals such as zebra, warthog, impala and bushbuck abound around the lodge and often congregate at the water hole beneath the dining area. At night the sounds of bush come to life and allow your imagination to run wild. Rwakobo Rock has eight comfortable and spacious cottages are dotted around the hill, all very ...
Read More...
+256.392.897.704, +44.790.863.9450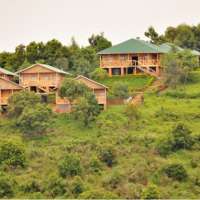 Ruhija Gorilla Safari Lodge is set in the heart of the jungle of Gorilla land -Bwindi Impenetrable Forest, Ruhija Gorilla Safari Lodge is widely regarded as one of the most beautiful, hospitable and comfortable lodges to stay before visiting one of Uganda's premier safari attractions- THE GORILLAS. The lodge has carefully designed rooms to blend the natural environment which provides luxury and hospitality. Ruhija Gorilla Safari Lodge offers superb chalet accommodation, fine dining, an abu ...
Read More...
+256.392.897.704, +44.790.863.9450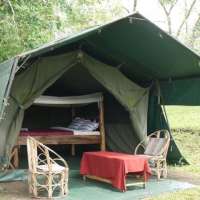 Rweteera Safari Camp Kibale National Park, Kibale National Park Safari Camps, Budget Safari Lodges in Kibale National Park. Rweteera Safari Camp which opened in 1997 is about 15 kms from Fort Portal town, adjacent to Kibale National Park. The Camp is located on Lake Nyabikere perimeter. Its the perfect accommodation option for Kibale National Park and Fort Portal town Tourists. The Camp has a dimension of accommodation options, set up and built to suit different kinds of travelers with bud ...
Read More...
+256.392.897.704, +44.790.863.9450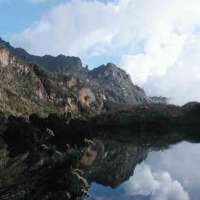 Rwenzori Mountains In AD150, the Alexandrine geographer Ptolemy wrote of as now capped mountain range, deep in the heart of Africa that, he claimed, was the source of the Nile and which he called the Mountains of the Moon. Over the centuries this curious notion of tropical snow faded into mythology and, when John Speke found the Nile's exit from Lake Victoria, a place in fiction for the Mountains of the Moon seemed assured. But then, in 1889, Henry Stanley emerged from central Africa to ...
Read More...
+256.392.897.704 +44.790.863.9450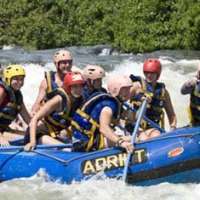 rafting family adventure, family adventure white water rafting jinja uganda, rafting packages jinja uganda, surfing the source of the nile. Family Float on the nile. rafting with the family on the nile-how cool is that? why not spend the weekend with the family bonding on the nile? it is indeed fun for the whole family and would make a picture perfect family portrait. treat the family to family float on the source!! 3 kms, Grade 2, 1.5 hours rafting Fun for the whole family (ages ...
Read More...
+256.392.897.704, +44.790.863.9450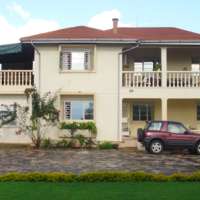 Rujuna Hilltop Guest House,luxury guest house accommodation in beautiful and spectacular Western Uganda, on the foothills of Mountains of the moon Rwenzori Rujuna Hilltop Guest House,fondly referred to as "The fruit of love", 8km on Kasese Road from Fort Portal which is 290km from Kampala."Come home to us" Rujuna Hilltop Guest House is set on a hill among the foothills of the famous Rwenzori Mountains with a spectacular scenery of the mountains and the Tooro Highlands . It has ten bedro ...
Read More...
+256.392.897.704, +44.790.863.9450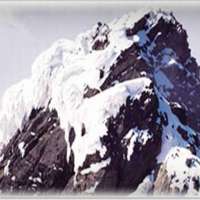 RWENZORI MOUNTAINS CLIMBING TOUR TO MARGHERITA adventure tours in uganda,gorilla tours uganda gorilla tours uganda travel,uganda safari tours uganda safaris,uganda safari uganda tour,tours to uganda,adventure tour rwenzori uganda,rwenzori climbing safari uganda DAY ONE: Depart for Kasese, having lunch in Fort portal before heading for Kasese. Final purchases of the fresh fruits and vegetables before dinner and overnight at Margherita Hotel. - Meal Plan Lunch and dinner. DAY TWO: ...
Read More...
+256.392.897.704, +44.790.863.9450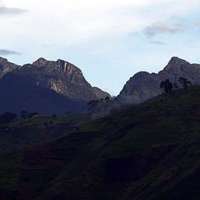 rwenzori mountain climbing uganda, mount rwenzori uganda, mountain rwenzori climbing tours uganda, uganda adventure safaris, rwenzori uganda. Day 1: Meet and greet and subsequent transfer you to Kasese for over night @Mountains of the moon hotel depending on time of arrival. F/B. Day 2: This morning, you will begin your hike by leaving the park head quarters (5400ft 1,646 m), walking past typical " wattle and mud" Buhonjo homes and gradually moving upward through elephant grass and garden ...
Read More...
+256.392.897.704, +44.790.863.9450
Destination Options