Tristar Hotel Kampala is located near the central business center of Kampala city center. We welcome all travelers in our relaxed ambiance and dazzling array of upscale amenities. The Hotel is 40 minutes drive from Entebbe International Airport, and also near the Central Business District. We have hotel vans to ease your transport movements within Kampala and the outskirts. We provide complimentary airport transfer for confirmed bookings. We offer excellent accommodation facilities com ...
Read More...
+256.392.897.704, +44.790.863.9450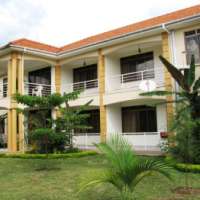 Kampala furnished apartments,Uganda apartments, serviced apartments in Kampala, fully furnished apartments in Kampala, Hotels in Uganda,Uganda Hotels, Thomas Moore apartments in Bugolobi,Kampala. Thomas Moore apartments are fully furnished apartments in up-market suburbia kampala. located just 6 km from the capital city, Thomas Moore apartments are fully furnished apartments in one of Kampala's leafy suburbs-bugolobi. thomas moore residence has stylish ensuite rooms, apartments, cottage ...
Read More...
+256.392.897.704 +44.790.863.9450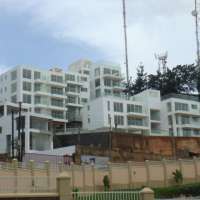 17 FULLY FURNISHED AND SERVICED APARTMENTS: 10 - 2 BEDROOM & 7 - 3 BEDROOM (INCLUDING 3 PENTHOUSES) DAILY, WEEKLY, MONTHLY & YEARLY RATES AVAILABLE 4 MULTI PURPOSE ROOFTOP TERRACES WITH PANORAMIC VIEWS GYM, SAUNA & MASSAGE ROOM INFINITY SWIMMING POOL LAUNDRY FACILITY DSTV & INTERNET CONFERENCE ROOM & BUSINESS CENTER CCTV 24 HOUR SECURITY 50+ PARKING SPACES 17 KOLOLO HILL LANE P.O. BOX 1127 KAMPALA, UGANDA +256 (0) 779.45.99.17 Luxury Furnished & Serviced Apartments in upmark ...
Read More...
+256.392.897.704 +44.790.863.9450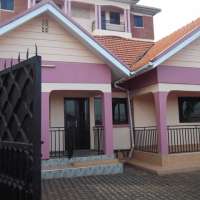 The Maple Residence are fully furnished Apartments located in Ntinda Kulambiro road. The Seven simple but beautifully furnished apartments will give you a relaxing and comfortable stay. All the apartments are two bedroomed, with a separate toilet and bathroom, a sitting lounge, dining and kithenette. You can choose to have one double bed in each bedroom or one double bed in one bedroom and two single in the other. The Apartments are fully furnished providing all necessary and required hous ...
Read More...
+256.392.897.704 +44.790.863.9450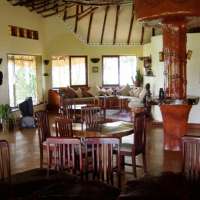 haven lodge jinja, jinja haven lodge, safari lodges in jinja uganda, jinja safari lodges, accommodation in jinja, vacation rentals in jinja uganda, haven lodge jinja The Haven is a peaceful and relaxed River Lodge, a perfect hideaway,located at a big rapid on the River Nile. When we came across the 'Over Time' rapid, we knew that we had found something rare. The locals are pleased about the development, especially as we work very close together with them. Leave all the strains of the ...
Read More...
+256.392.897.704, +44.790.863.9450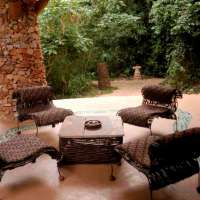 rainforest lodge mabira, mabira rainforest lodge uganda, the rain forest lodge mabira uganda, safari lodges mabira, uganda safari lodges-the rainforest lodge mabira uganda The RainForest Lodge – Mabira, is an upmarket, small ecolodge that provides all the services of GeoLodges Uganda has become to be known for. It is the third and newest lodge in the GeoLodges Uganda accommodation portfolio. The Lodge has been built using local, onsite materials to create a stunningly unique atmosphere fo ...
Read More...
+256.392.897.704, +44.790.863.9450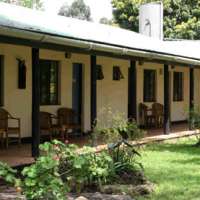 Travellers Rest Camp was opened in 1955 which then rapidly grew into an oasis for many gorilla tourists. (under whom Dian Fossey who called Traveller's Rest her second home.) The rest camp was renovated in 1999, it now forms a cozy, charming hotel with a unique historical value, where service and food are given great importance. A place to compliment your gorilla experience or provide you the homy comfort for your exploration of this astonishingly beautiful volcanic area Travellers Rest c ...
Read More...
+256.392.897.704, +44.790.863.9450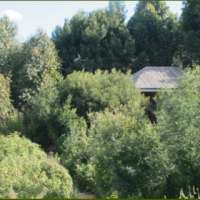 Trekker's Tavern Cottages, Ruhija Bwindi Impenetrable National Park, Budget safari lodges Bwindi National Park. Apart from the main activity of Bwindi Impenetrable National Park which is Gorilla Trekking, Trekker's Tavern Lodge is an excellent location for birding cause of the many different bird species in the Albertine rift valley. Some of these birds can viewed from their private cottage balconies. The guests can also decide to talk a nature walk around the Lodge, where they with luck they ...
Read More...
+256.392.897.704, +44.790.863.9450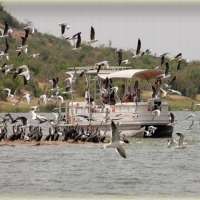 bird watching uganda>birding tours uganda>birding east africa>bird watching vacation tours uganda & tanzania> great birding uganda. The Tanzania and Uganda, birding and wildlife GRAND Tour~28 Days This tours allows avid birders and big 5 wildlife and game tourists the rare opportunity to explore the southern tanzania sites of parities and endemics. The grand tour take you through the usambara mountain ranges and the usambara mountain forest bird specialities, as well as the endemic sites. Th ...
Read More...
+256.392.897.704, +44.208.765.1058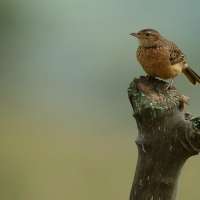 tanzania birding> uganda birding tours> bird watching tanzania> bird watching tours in uganda>birding holiday uganda & tanzania Day 1: Arrive Dar es Salaam Air port, meet and Transfer to New Africa Hotel. Dinner and overnight. Day 2: Early departure with packed lunches for Ruaha National Park. Afternoon birding and Game viewing in the Park. We expect to look out for the rare Blue wax bill, Crested Barbet and many other southern dry Country species. Mammal list will include Sable and Roan A ...
Read More...
+256.392.897.704, +44.790.863.9450
Destination Options