Uganda honeymoon lodges. Luxury safari lodges Uganda, Honeymoon safaris in Uganda.
Find listed here a selection of luxury honeymoon safari lodges in Uganda. Luxury at it's best but at affordable rates. Habari Africa will designed bespoke honeymoon itineraries to match your honemoon requirements. Stay at one honeymoon lodge for the full duration of your honeymoon in Uganda or a combination of any of the listed honeymoon safari lodges.  We will chaffeur you between the Uganda honeymoon lodges, in our luxury shuttle vehicles.
A honeymoon in Uganda will be a memorable one given the gems that Uganda has to offer as a travel destination. Why not spend your honeymoon at Chameleon Hill lodge in Bwindi or Sanctuary Gorilla Safari Camp in Bwindias bases for your honeymoon gorilla tracking safari holiday. Combine gorilla trekking with game drives in Queen Elizabeth National Park to see the Big 5. You may also go chimpanzee tracking in Kibale and stay at the luxury Kyaninga Lodge while here. If you wish to have a few days relaxing at a beach Zanzibari style, then why not head to Bulago Island and stay at One Minute South-Luxury redefined!
We shall be sure to put together a fantastic honeymoon package for you.It is your special day after all and that is what we specialise in-designing and excuting memorable journeys for memorable once in a lifetime events.
Email us with your Uganda honeymoon requirements This email address is being protected from spambots. You need JavaScript enabled to view it.
Results 1 - 8 of 8
This Category · All Listings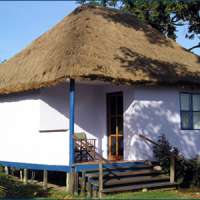 bulago island lodge lake victoria uganda, private islands lake victoria uganda, bulago island uganda, lake victoria bulago accommodation and lodges, vacation rental bulago. Bulago Island is situated just one mile south of the equator on Lake Victoria-the second largest fresh water lake in the world-and the source of the Nile. Bulago Island is all about enjoyment and relaxation. We have over 300 species of birds to watch, otters play along the shores, and our nature trails provide wonderfu ...
Read More...
+256.392.897.704, +44.790.863.9450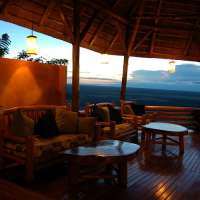 katara lodge queen elizabeth uganda, accommodation in queen elizabeth uganda, safari lodges and accommodation in queen elizabeth national park, western uganda-katara lodge Katara Lodge is located just outside the eastern side of the Queen Elizabeth National Park in Uganda, set on the edge of the hills overlooking the open savannah. Katara lodge offers accommodation in five luxurious thatched cottages on a beautiful stretch of hills overlooking the open savannah in a serene and relaxing atm ...
Read More...
+256.392.897.704, +44.790.863.9450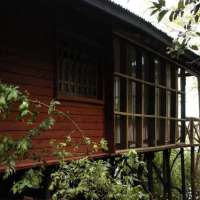 nile safari lodge, murchison falls national park uganda, safari lodges and accommodation in murchison falls national park uganda, honeymoon destinations uganda, nile safari lodge-murchison falls national park uganda. Your ideal romantic honeymoon location in serene, nature at it's best-Uganda. Nestled peacefully amongst the rich papyrus forest on the southern banks of the River Nile, the Lodge offers some of the most luxurious accommodation in Uganda's largest national park, declared in 2 ...
Read More...
+256.392.897.704, +44.790.863.9450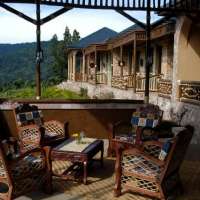 The perfect honeymoon hideaway in Uganda. If you are looking for a perfect place to spend your honeymoon, Silverback lodge-uganda is definitely the place for you. The lodge is chosen for its exceptional luxury, romantic ambience and great natural beauty. a perfect place for special memories. Silverback lodge will enchant you, uplift your soul and make you feel that you belong to a chosen few, where every guest enjoys personal attention. Spectacular Views of a Forest Canopy silverback lodge u ...
Read More...
+256.392.897.704, +44.790.863.9450
safari lodges uganda, honeymoon safari lodges uganda, luxury safari lodges uganda, safari lodge accommodation queen elizabeth national park uganda Mweya Safari Lodge is located on a peninsula within the heart of the spectacular Queen Elizabet National Park. A Safari lodge compared to no other - with sumptuous accommodation, breathtaking views from every room, an abundance of game and some of the best birdwatching in East Africa. Easily accessible by air and road, Mweya Safari Lodge is the p ...
Read More...
+256.392.897.704, +44.790.863.9450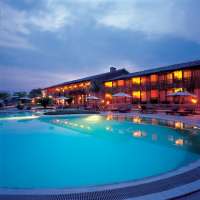 uganda safari lodges, safari lodges uganda,safari lodges murchison falls national park uganda, lodge accommodation uganda-paraa safari lodge uganda. Paraa Safari Lodge is located in Murchison Falls National Park, North West Uganda. The 40 metre wide River Nile, on it's journey from its source at Lake Victoria to join Lake Albert, is suddenly compressed into a gorge only six meters wide, and cascades into a boiling pot 43 metres below. The earth literally trembles at Murchison Falls, one o ...
Read More...
+256.392.897.704, +44.790.863.9450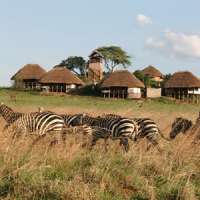 uganda safari lodges, safari lodges in kidepo national park uganda, uganda honeymoon lodges, honeymoon accommodation uganda, luxury safari lodges uganda-apoka lodge Wildlife in kidepo is abundant. Lions, leopard, cheetah, elephant, giraffe, zebra (this is Uganda's only park where giraffe and zebra are found together), possibly Africa's largest herds of buffalo, hartebeest, waterbuck, bushbuck, warthog…the list is endless. Better still, much of it can be seen from the privacy of your veranda o ...
Read More...
+256.392.897.704, +44.790.863.9450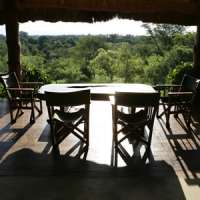 semliki safari lodge, semliki game reserve lodge accommodation, uganda honeymoon game lodges, luxury safari accommodation uganda, semliki lodge semliki lodge in: Toro-Semliki Game Reserve, Semliki Valley, Western Uganda Deep in the heart of Uganda's Western Rift Valley, the Semliki Valley is a prime conservation area. Boasting both a National Park and a Game Reserve, much of the valley is untouched. The Semliki Forest forms the easternmost reaches of the Central African Rainforest and is ho ...
Read More...
+256.392.897.704, +44.790.863.9450
Destination Options