Results 1 - 11 of 11
This Category · All Listings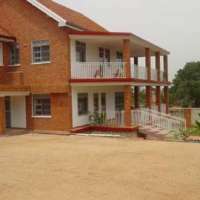 adonai guest houses kampala uganda, guest house accommodation kampala, kampala cheap accommodation, cheap guest house accommodation kampala-adonai guest houses kampala Cheap affordable guest house accommodation in kampala, uganda. adonai guest house, muyenga-kampala Located in Lower Muyenga, a few minutes from downtown Kampala, within easy walking distance to banks, restaurants, swimming pools and health club. This facility has served countless numbers of travellers with a well deserv ...
Read More...
+256782014207, +44.790.863.9450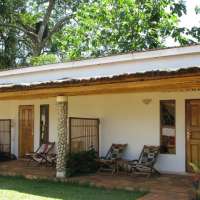 2 Friends Guest House and Restaurant. accommodation in jinja, guest houses in jinja, jinja guest house accommodation, jinja hotels and accommodation, 2friends guest house jinja Located in Jinja, we offer high quality food and accommodation in a warm, relaxed atmosphere to make our guests feel really at home. So if you are planning to visit Uganda and need a friendly base to eat and rest, 2 Friends Guest House and Restaurant is the place for you. Jinja is a wonderful town located an ho ...
Read More...
+256.392.897.704, +44.790.863.9450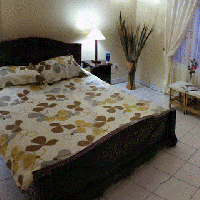 Banda Inns - comfortable accommodation in Kampala.Affordable guest house accommodation in Kampala,uganda hotels, uganda apartments, kampala hotels, kampala apartments,kampala cheap guest house accommodation. banda inn muyenga kampala. Banda Inns kampala is a bed and breakfast accommodation located in the relaxing suburb Muyenga in Kampala. We offer accommodation and tour arrangements to business travelers and tourists. Banda Inns muyenga kampala gives the space and privacy necessary to en ...
Read More...
+256.392.897.704, +44.790.863.9450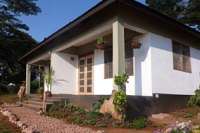 Luxury accommodation in Entebbe Uganda, guest house accommodation in Entebbe. inns in entebbe uganda, entebbe airport accommodation entebbe, gately inn entebbe. GATELY INN ENTEBBE 'Luxury Accommodation, Restaurant & Gift Gallery' Chill out on our terrace with a cappuccino and a cake or enjoy a bistro menu of continental or Thai cuisine. Stock up on quality African gifts, soft furnishings and memorabilia or spend the night to recharge in comfort en route. Gately Inn Entebbe-Uganda ...
Read More...
+256.392.897.704, +44.790.863.9450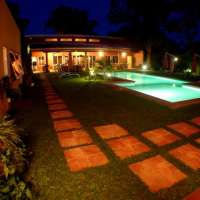 Hotels in Kampala, Uganda. affordable luxurious accommodation and apartments in Kampala. Urban CityBlue Hotel nakasero kampala, accommodation and boutique hotels in nakasero kampala Urban CityBlue Hotel-Kampala, Uganda Urban CityBlue Hotel former Mamba Point Guest House is an exquisite gem of an accommodation resort, located in the very exclusive and safe Nakasero area. Urban CityBlue is a vintage boutique hotel; it has amazingly sized bedrooms with all the necessary amenities includi ...
Read More...
+256.392.897.704, +44.790.863.9450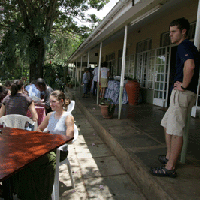 namirembe guest house kampala, kampala guest houses, cheap accommodation kampala, cheap guest houses kampala, namirembe guest house kampala. Namirembe Guest House is a warm and friendly Christian establishment governed by the Church Commissioners and managed by a team of dedicated staff. Namirembe Guest House is 5 minutes' drive from the city centre and easily accessible by public transport. Situated on the outer slopes of Namirembe, the "Mother of Peace", it commands a magnificent and ...
Read More...
+256.392.897.704, +44.790.863.9450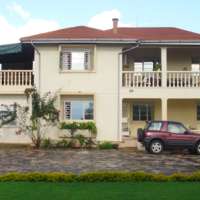 Rujuna Hilltop Guest House,luxury guest house accommodation in beautiful and spectacular Western Uganda, on the foothills of Mountains of the moon Rwenzori Rujuna Hilltop Guest House,fondly referred to as "The fruit of love", 8km on Kasese Road from Fort Portal which is 290km from Kampala."Come home to us" Rujuna Hilltop Guest House is set on a hill among the foothills of the famous Rwenzori Mountains with a spectacular scenery of the mountains and the Tooro Highlands . It has ten bedro ...
Read More...
+256.392.897.704, +44.790.863.9450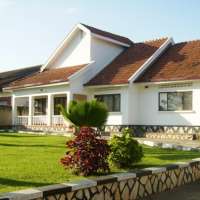 Guest houses in Kampala, Kampala guest houses, guest house deals kampala Uganda, kampala guest house accommodation, guest houses in bunga kampala. cosy 3 bedroom family house, available to let on a short-medium term basis in Bunga an exclusive up-market part of Gaba-peri-urban Kampala. Located in this beautiful and organised part of Kampala is this spacious, bright and well presented 3 bedroom family house. The house comprises of 3 good size double bedrooms, fully fitted functional modern ...
Read More...
+256.392.897.704, +44.790.863.9450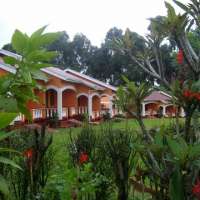 Kluge's Guest Farm in Fort Portal is at the epicenter of Western Uganda's tourist circuit. It constitutes an ideal springboard for holiday makers. Some of the tourist attractions within a one hour radius include Crater Lakes; Kibale Forest; Foot hills of the Rwenzori; Nyakasura Caves; The King's Palace; Tea Factories and Golf Safari. Other areas that are tourist hotspots within a two hours radius include Queen Elizabeth National Park. Kluge's Guest Farm is sitting on a 72-acre piece of land w ...
Read More...
+256.392.897.704, +44.790.863.9450

Fort Portal is the ideal hub for many activities and visiting National Parks. Look for monkeys and chimpansees at Kibale Forest and the crater lakes, walk in the Rift Valley and the Rwenzori mountains, make a mountain bike tour or visit a tea plantation. Enjoy Duchess Guesthouse our beautiful garden and quiet environment just 300 meter from the city centre. We offer excellent international cuisine including pizza's and have 5 luxurious rooms. Additional we have fast wireless Internet access, ...
Read More...
+256.392.897.704, +44.790.863.9450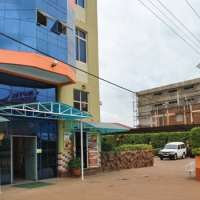 Pearl Highyway Motel,entebbe road guest house, Uganda cheap accommodation, uganda kampala guest houses and budget hotels uganda kampala. Pearl Highway Motel is a budget guest house located on Entebbe highway road. It's an ideal place to rest on your way from the airport after a long tiresome journey. Pearl Highway Motel has 35 rooms and still expanding. Among these are single rooms, double rooms and one twin room. All the rooms are designed and furnished in a modern and cozy way, giving a ...
Read More...
+256.392.897.704, +44.790.863.9450
Destination Options