Uganda Islands & Resorts
find listed here resorts and islands in uganda. most of the resorts are located along the shores, or on islands within lake victoria uganda. The resorts and islands we have listed are perfect getaways from the hustle and bustle of the daily 9-5 rat race! escape to a serene island or resort in lake victoria uganda. 
uganda resorts and islands, lake bunyonyi resorts, lake victoria resorts and islands, ssese island resorts, resorts and accommodation in uganda.
 
Results 1 - 9 of 9
This Category · All Listings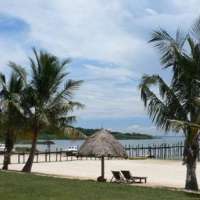 bulago island resort lake victoria, resorts in uganda, vacation rentals and resorts in uganda. bulago lodge lake victoria. Bulago Island is situated just one mile south of the equator on Lake Victoria-the second largest fresh water lake in the world-and the source of the Nile. Bulago Island is all about enjoyment and relaxation. We have over 300 species of birds to watch, otters play along the shores, and our nature trails provide wonderful opportunities for observing nature at her best. ...
Read More...
+256.392.897.704, +44.790.863.9450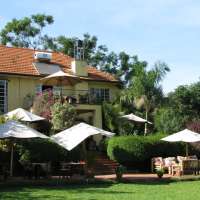 gately on nile jinja, jinja resorts, jinja holiday resorts, uganda vacation resorts, jinja uganda vacation rentals and resorts, gately on nile jinja uganda. 'Gately on Nile', a uniquely renovated grand colonial guest house superbly situated on the shores of Lake Victoria in Jinja, Uganda. A tranquil retreat where excellent, personal service and good food combine with elegant and comfortable accommodation to create an "ultimate getaway". An intimate conference venue for corporate clientele ...
Read More...
+256.392.897.704, +44.790.863.9450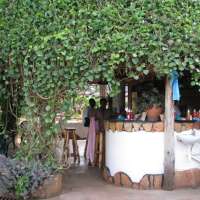 kingfishers safari resort jinja, jinja resorts, jinja resorts and vacation rentals, holiday resorts and hotels in jinja uganda, uganda vacation rentals and jinja resorts-king fisher safaris resort jinja. We are an exclusive family hotel with a German management, located 82 km from Kampala and 9 km from Jinja. We offer our guests a luxurious and pleasant stay for a reasonable price. Our hotel is situated in one of the most beautiful places in Uganda with a spectacular view of the Lake Vi ...
Read More...
+256.392.897.704, +44.790.863.9450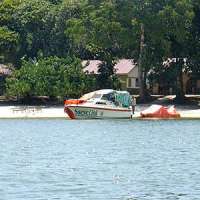 ssese islands beach hotel Island Uganda. Uganda safari lodges, safari lodges in uganda,ssese island,resorts uganda, ssese island beach hotel lake victoria ssese Set on the sunset of the longest white sand beach on Buggala Island, Ssese Islands Beach Hotel (SIBH) is built under a canopy of natural tropical forest. This luxury Hotel combines great romantic ambience, gracious life style, in-comparable recreational facilities and superlative service to create a unique tropical island holiday ...
Read More...
+256.392.897.704, +44.790.863.9450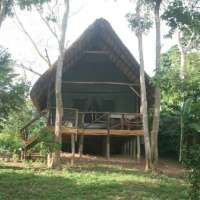 lagoon resort lake victoria uganda, resorts lake victoria uganda, uganda islands accommodation, uganda vacation resort accommodation, lake victoria resorts and islands. closest offshore resort to Kampala and set amongst 10 acres of unspoilt natural beauty, lagoon resort is only 25 minutes, with our 28ft handmade boat, from our official mainland landing point in Munyonyo Kampala. The resort is in the middle area of a large bay, giving visitors a wonderful view of Lake Victoria, as well a ...
Read More...
+256.392.897.704, +44.790.863.9450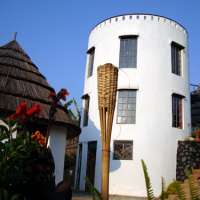 uganda resorts, accommodation near lake bunyonyi, uganda cottages, resorts and accommodation lake bunyonyi kabale uganda-feza cottages. habari africa is delighted to present to you the ultimate cottages at Lake Bunyonyi, 13km from Kabale town in South Western Uganda. A unique lakeside country home in the heart of the Switzerland of Africa, is a private resort that will take your breath away. feza cottages built in a style of a Rutakirwa's Palace (local chief), the ebitoogo thatched cottag ...
Read More...
+256.392.897.704, +44.790.863.9450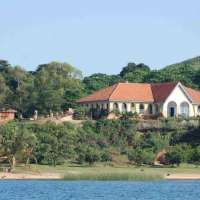 Residence to rent 0°01'S of the equator on Bulago Island. luxury accommodation in Bulago Lake Victoria. Bulago is a 500 acre Island and One Minute South the residence is on 20 private acres offering 7 bedrooms, 4 in the villa and 3 in the guest house. All rooms have splendid awesome island views for those seeking accommodation with a difference away from the touristy areas in Uganda. Sophisticated comfort and complete privacy with deserted golden beaches, cliff top infinity swimming poo ...
Read More...
+256.392.897.704, +44.790.863.9450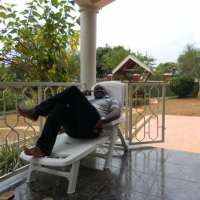 Kampala lakeside resorts, resorts near Kampala, Busabala resorts Kampala, retreat resorts kampala, honeymoon resorts lake victoria kampala uganda. Mike Williams lakeside resort is set on about 2 acres, in Busabala just about 20 minutes' drive from Kamala overlooking the majestic Lake Victoria one of Africa's most beautiful lakes with miles of largely undeveloped shoreline. The lakeside resort lodge features 3 private and intimate units, conference facilities, relaxing mature gardens and a ...
Read More...
+256.392.897.704, +44.790.863.9450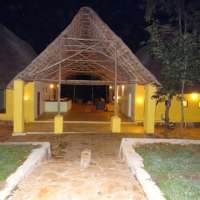 Brovad Sands Lodge is found on Ssese Islands. Ssese Islands are the biggest Islands on Lake Victoria made up 84 Islands. The Islands are known for some of the best beaches in the world. They have magnificent views with clear waters and white sands. Brovad Sands Lodge is found on Bugala Island which is the largest of the 84 Islands on the fore-front white sand beaches of the Ssese Islands. The Lodge is a pure holiday resort beach for getaway holidaymakers. We provides the best 1st class beach ...
Read More...
+256.392.897.704 +44.790.863.9450
Destination Options